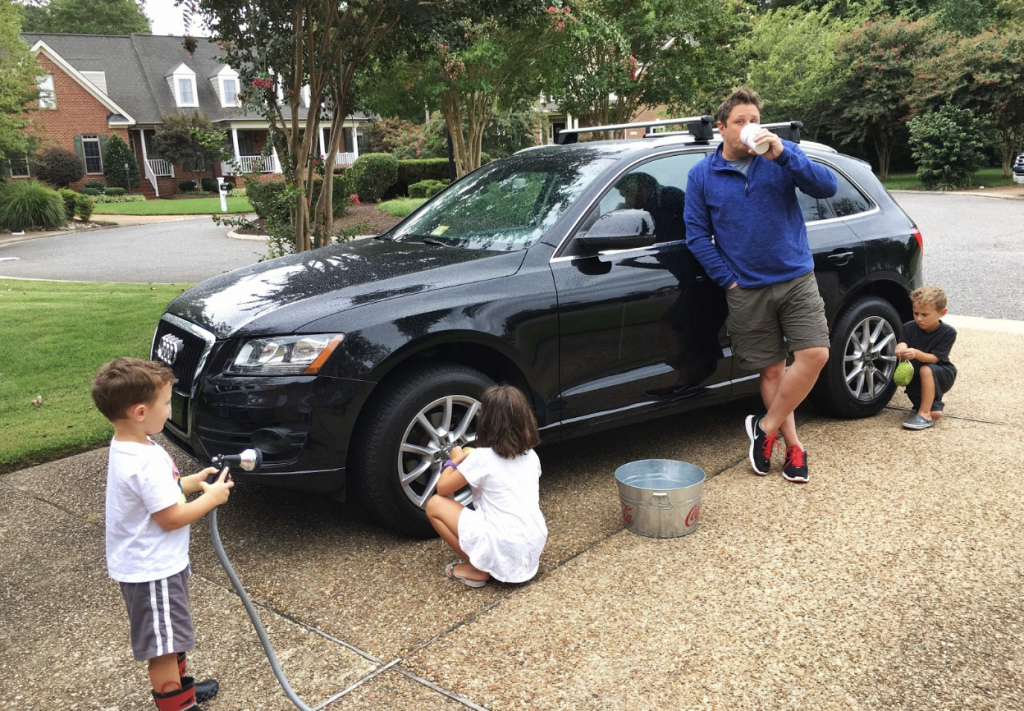 I'll never forget the day that I bought my first really NEW car. It wasn't long after I'd nabbed another first – that big promotion with a fancy title at work. As I signed the paperwork and the salesman handed over the keys, I felt this overwhelming sense of pride.
I probably washed it no less than once a week – didn't allow anyone near it with a cigar or bag of chips, anything that could potentially soil the innocence of my brand new leather package.
I enjoyed a few months of its interior being in perfect condition. It was our 'date night' car.
Early in 2009, we found out that my wife was pregnant for the very first time. While elated, I knew that it wasn't long before this car would no longer be a sweet ride to cruise in, but rather a baby taxi.
Later that summer, I felt as if I had procrastinated enough. I began getting nervous about receiving a call at work that my wife's water had broken and I'd be caught with my pants down with no car seat.
After a batch of obscenities and copious amounts of sweat and frustration, I was able to access the users manual and fill the back of my brand new Audi with…..a car seat. I really couldn't wrap my head around having to drive around for 8 weeks with an empty car seat until her delivery, but at the same time, was too scared to take it out for fear of not being able to get it back in.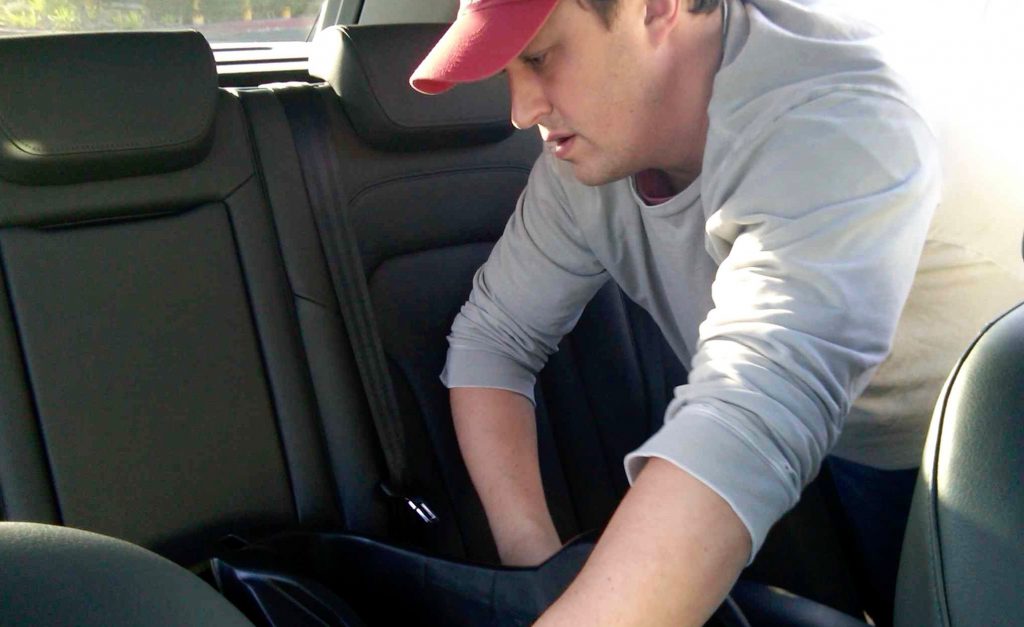 In those few, short weeks, I got myself into a wreck leaving work in a hurry one day. This car kept me safe. Several thousands of dollars later, she was back to normal.
And then the big day. After Ava was born, I'll never forget how I pulled the car around to the curb, as a nurse pushed my wife and daughter in a wheelchair to meet us.
It was the first time that I'd ever traveled with cargo this precious. With white knuckles curled over the steering wheel and my wife and baby in the back – this car got us where we needed to be.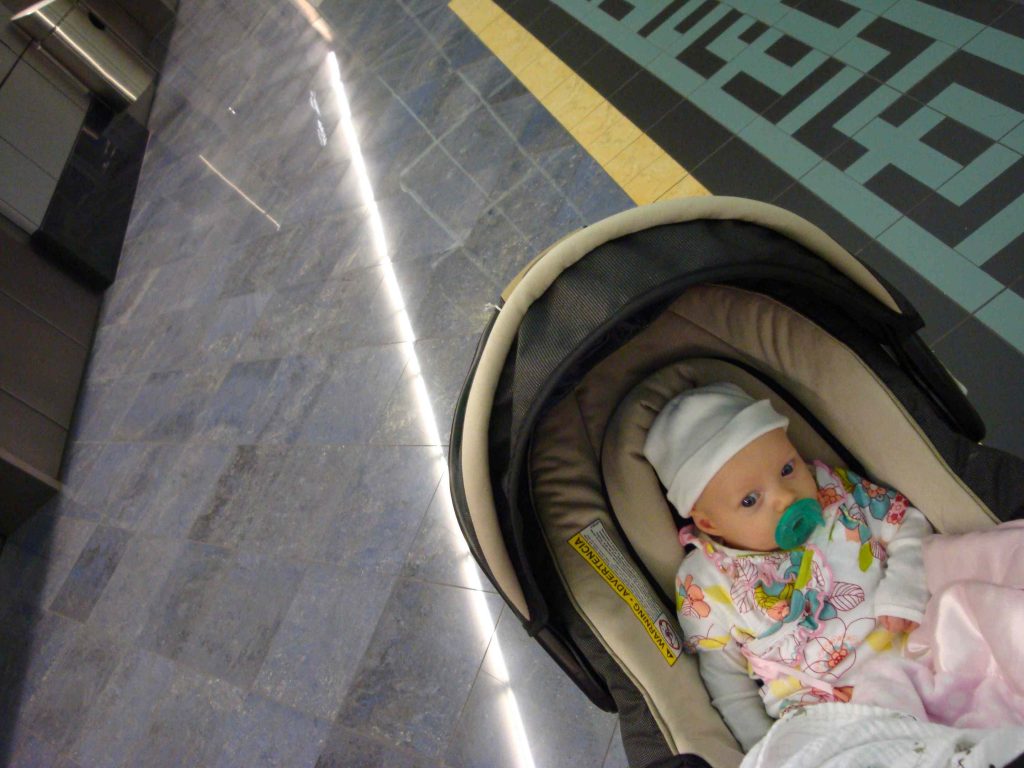 Almost two years later, it would provide me the horsepower and safety to maneuver through the streets of Los Angeles in the middle of the night, as my wife's water had broken with our second child, a son.
Only a few months after that, we found ourselves piling into that car and relocating to the east coast.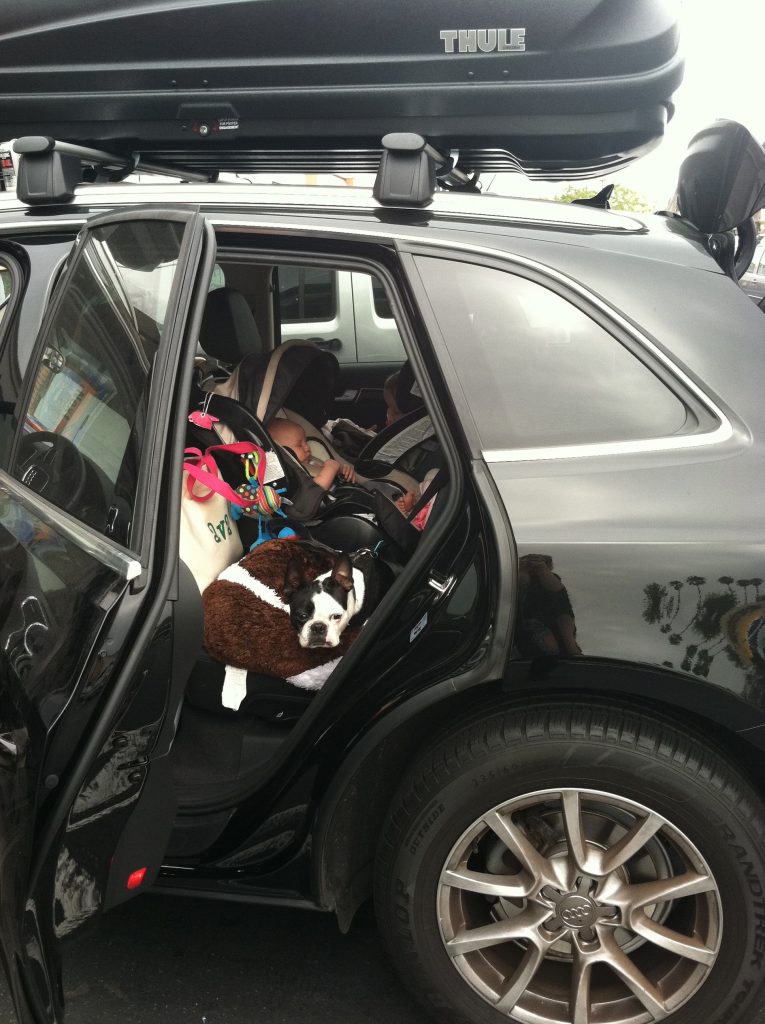 That car has seen hundreds of miles of the Pacific Coast Highway, most of Route 66, kept us protected during a freak hail storm at the Grand Canyon and high winds during a ride through Painted Desert.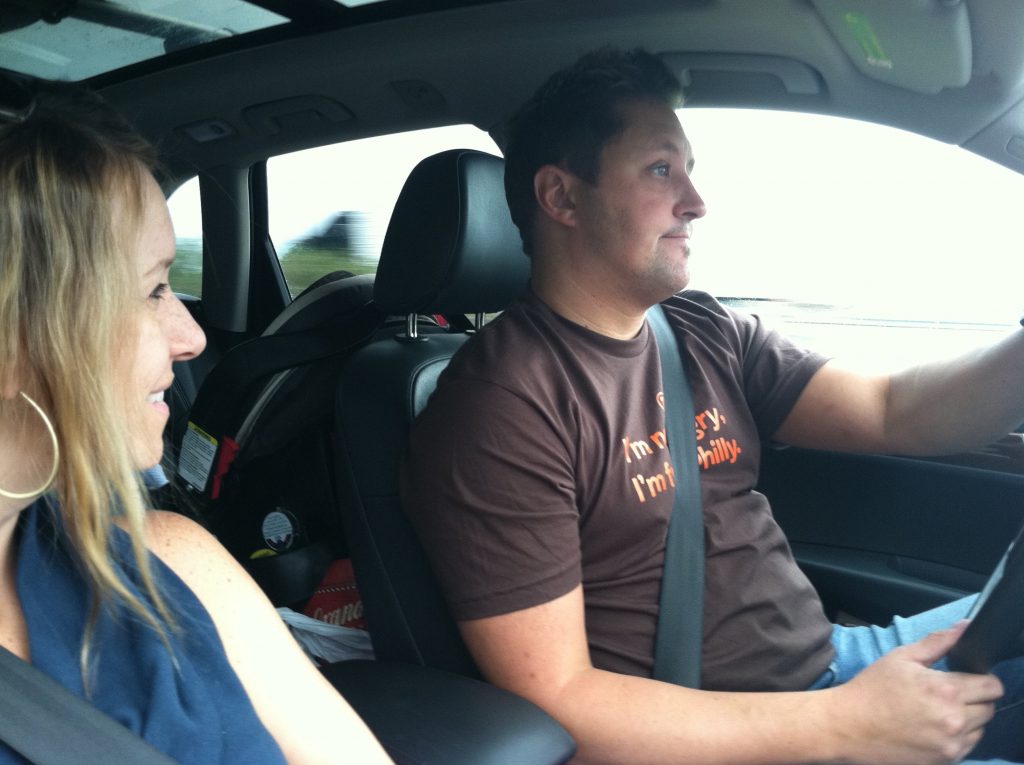 It had no problem getting us from California to Maryland and it's all-wheel drive has pulled me out of a handful of snowy jams. Its air vents helped dry out a pair of pants that my daughter once peed in and it carried our dog, Cooper, to and from the vet while he was sick.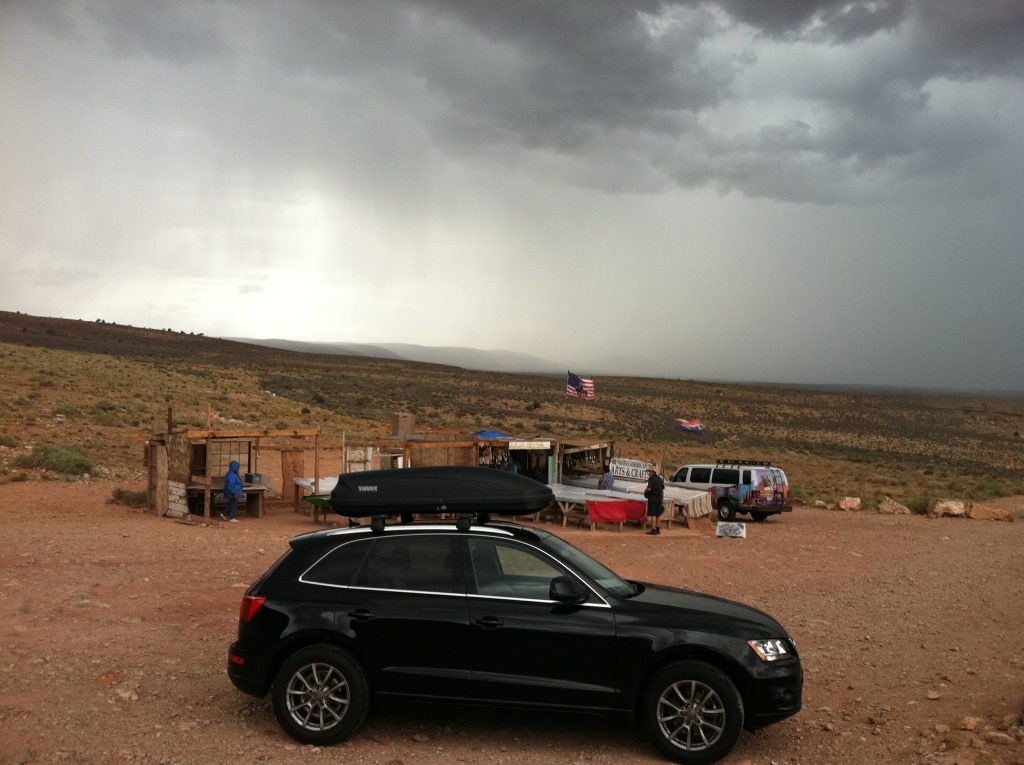 It's now worn the license plates of 4 different states on two different coasts. It became my wife's commuter car for a few years and is now back in my hands. Every morning at 3am, it takes me to a new job at a radio station in Nashville.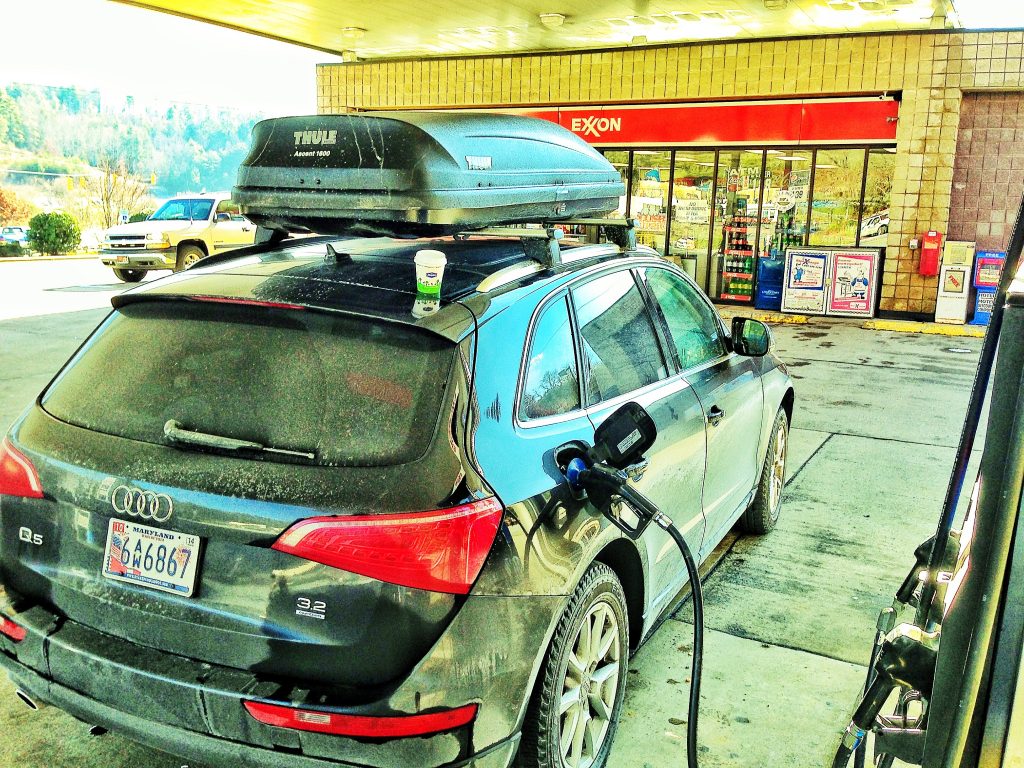 It's almost ten years old and the memories that I've mentioned only scratch the surface.
The car has been paid off for a few years now and we enjoy not having an additional car payment, however, it might be time to consider saying good-bye. We've added a few kids to the gang and with 6 of us, this mid-size SUV just doesn't have the capacity.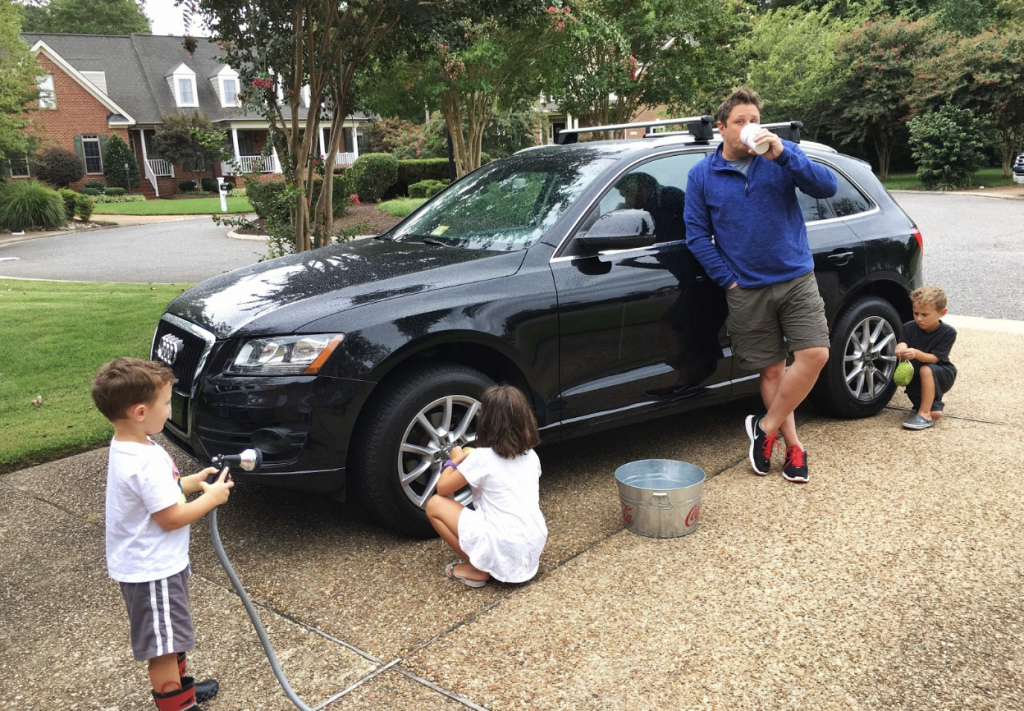 So what do I do next?
How do I determine what my car is worth? How do I navigate finding my new car or truck?
Kelley Blue Book has the answers.
KBB.com provides a ton of resources that I can access easily via my keyboard or mobile. I can find out:
What my car is worth

Read expert reviews on cars or trucks that I'm looking to potentially buy, including safety ratings

Check technical specs

Look at payment calculators

Check my credit score

Check for recalls
I can check what a local dealer will pay for my car using Kelley Blue Book's Instant Cash Offer. You can easily fill out a detailed description of the vehicle you'd like to sell or trade. Once completed, the customer will receive an Instant Cash Offer that can be used either for trade-in or outright sale. Take the redeemable offer directly to your dealer to use toward the purchase of a new car, or simply walk away with a check.
Even if we decide that we want to hang onto this car AND its memories, Kelley Blue Book has been around for over 90 years and it's a trusted resource for millions of people. Before you jump up off of the sofa and run to your local dealership, take a minute – do your research and use the tools that KBB.com offers to help you and your family make an educated decision about the next chapter of your life on the road!
EDITOR'S NOTE: This is a sponsored post on behalf of Kelley Blue Book. Check them out HERE, on Facebook, Twitter and Instagram!