If you are looking for some very cool toys to put into your kid's Easter baskets we have a few ideas. From old school video games to science kits to drones your kids will love to have the Easter Bunny leave these toys for them this year. We break down the hottest gifts of the new year.
Creative Café Frappe Drink Maker
Dazzle your friends and family with delicious, colorful drinks you make all by yourself, with the Creative Cafe Frappe Maker! Simply choose a flavor, mix the powder with milk (or a milk substitute) in the frozen Frappe Maker, and serve in the included, authentic Frappe Cup! Choose from Apple, Mango, or Strawberry Cream flavors, layer to make a Frozen Rainbow Frappuccino, or mix the flavors to create your own, custom concoctions. Set includes the Frappe Maker Cup, a reusable Frappe Cup with lid, a reusable straw with removable spoon, three Food Packets, and easy-to-follow, step-by-step instructions with photos. Make a Rainbow Frozen Frappuccino in 3 easy steps! Choose from apple, mango, or strawberry cream – or make a Frozen Rainbow Frappuccino! Layer flavors for or make them individually! Includes authentic, reusable frappe cup, lid, and spoon straw
Mash'ems
Mash'Ems are a super fun squishy collectibles set. Recently they came out with some of latest and kid favorite movie Mash'Ems like Harry Potter and Captain Marvel. If your kids are big fans of Harry Potter and Captain Marvel they can now collect their favorite characters! The Harry Potter Mash'Ems have 6 unique characters in blind capsules, including Harry Potter and Dumbledore. The Captain Marvel Mash'Ems have 4 unique characters in blind capsules, including Captain Marvel and Talos • Mash'ems are soft, water filled collectibles that kids love to mash, twist and stretch.
Butterfly Farm Live Habitat
This is a really cool gift that not only is fun for the kids, but educational too! You and your family can watch the amazing transformation that turns caterpillars into real butterflies. Kids can build and decorate their butterfly house then watch the caterpillars' incredible metamorphosis in action in the Transformation Chamber. Soon real butterflies will be flying in the habitat, ready to release into the world! We have done this a few times and it is great to see the kids get excited when we release the butterflies. The kit includes everything needed to create a beautiful butterfly habitat, plus a magnifying lens for observation, and a STEM learning poster that teaches about the four stages of metamorphosis: egg, larva, pupa, and adult!
Flutter Friends
Life-like flying friends that kids can care for, just like a real pet! • Pet the hummingbird's head or back to unlock over 40 realistic hummingbird sounds – each tap activates a variety of movements and sounds, including musical tweets! • Help them learn to fly by tapping their back twice – the Flutter Friend will open her soft, shimmery wings as she is guided through the air! • Each bird comes with a flower feeder accessory – she can balance on the flower's branch and flap her wings as she eats! • Flutter Friends perch easily on kids' fingers too, so kids can take them along wherever they go. • They even interact with each other – just clap or snap, and each Flutter Friend will flap their wings and tweet along with their friends! • Available in a variety of colors, so kids can collect and create their own Flutter world!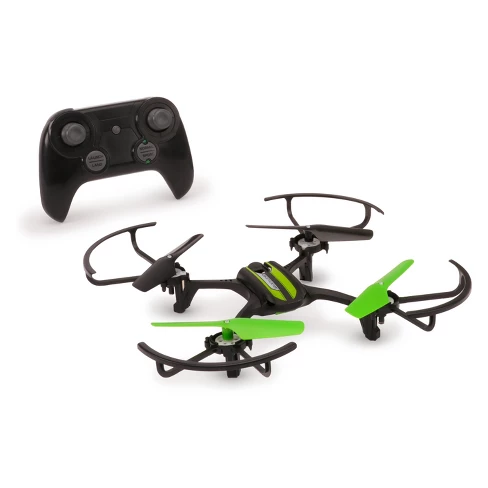 Sky Viper Fury Stunt Drone
The Sky Viper Fury Stunt Drone is a full performance drone with new Surface Scan Technology! The Surface Scan dramatically increases drone stability, allowing the drone to stay in one spot, even when you let go of the controls. This innovative new technology works up to 100 feet and radically improves flight experience by providing superior control. There is a feature that has an auto launch and land, one-touch stunts, and extended flight time. This drone is recommenced for kids ages 12 years and up. Yet it is a great way for your and your kids to bond over learning some cool new technology.

Wonder Park Build Your Own Wonder Chimp Figure Set
The Wonder Chimps are the official souvenir of Wonderland! With this set your kids can mix and match the best parts and build NEW Wonder Chimps. The set comes with 1 Wonder Chimp figure and 20 interchangeable accessories, which makes the combinations and fun endless.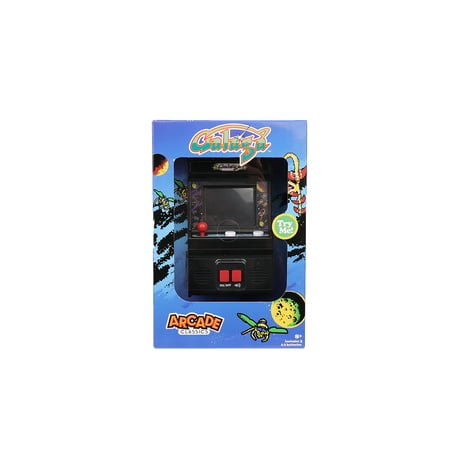 Galaga Arcade
Popular arcade games from decades past in a miniature size, featuring authentic game play and nostalgic appeal, with retro-styling and sounds just like you remember. From Dig Dug to Galaga to Ms. Pac-Man features the beloved characters and games will be fun to pass down to your kids generation. They even have the Tetris game, where players move and rotate the shapes as they fall to build complete lines and score points. Get bonus points for clearing multiple lines at once!