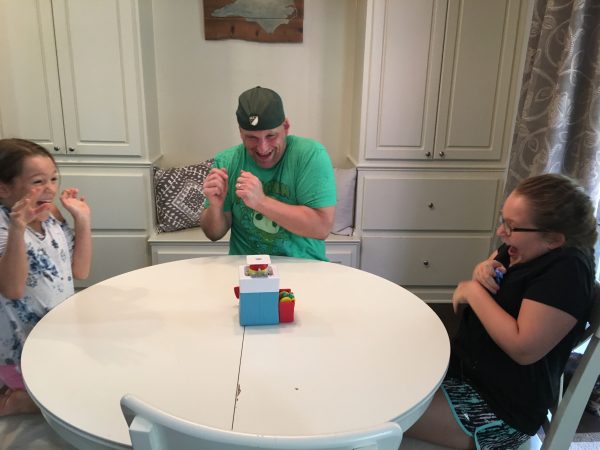 Best Plumber Ever!
One of the best parts of the week in our house is when we have family game night. My family and I love to sit around the table and share some laughs as we play games. We are always on the lookout for a new game that we hope will be the next hit in our house.
Recently we found that game with Hasbro's Plumber Pants. This is a game that involves strategy, skill and maybe some paper towels if you lose. The purpose of Plumber Pants is to not weigh down the plumber's pants and make him stick his head out from the sink. If his pants fall down, he will not only pop up his head from the sink, but it will spray everyone with water.
PRO DAD TIP: It is best not to tell your family about the water element in the game! Trust me on this! It will make for an even better surprise. It was well worth it to see my wife and kids faces when water splashed us all.
Way To Play
You and your family gather around the broken sink where the plumber is working on the faulty faucet. Set up is a snap, literally. You snap a few pieces together and you add water under the faucet. Then you take the plumber's tools from his tool box and hang them on his belt. The goal of the game is to not to weigh down the Plumber's pants with too many tools or you'll see his undies and everyone will get sprayed with water as he sticks his head out from the sink.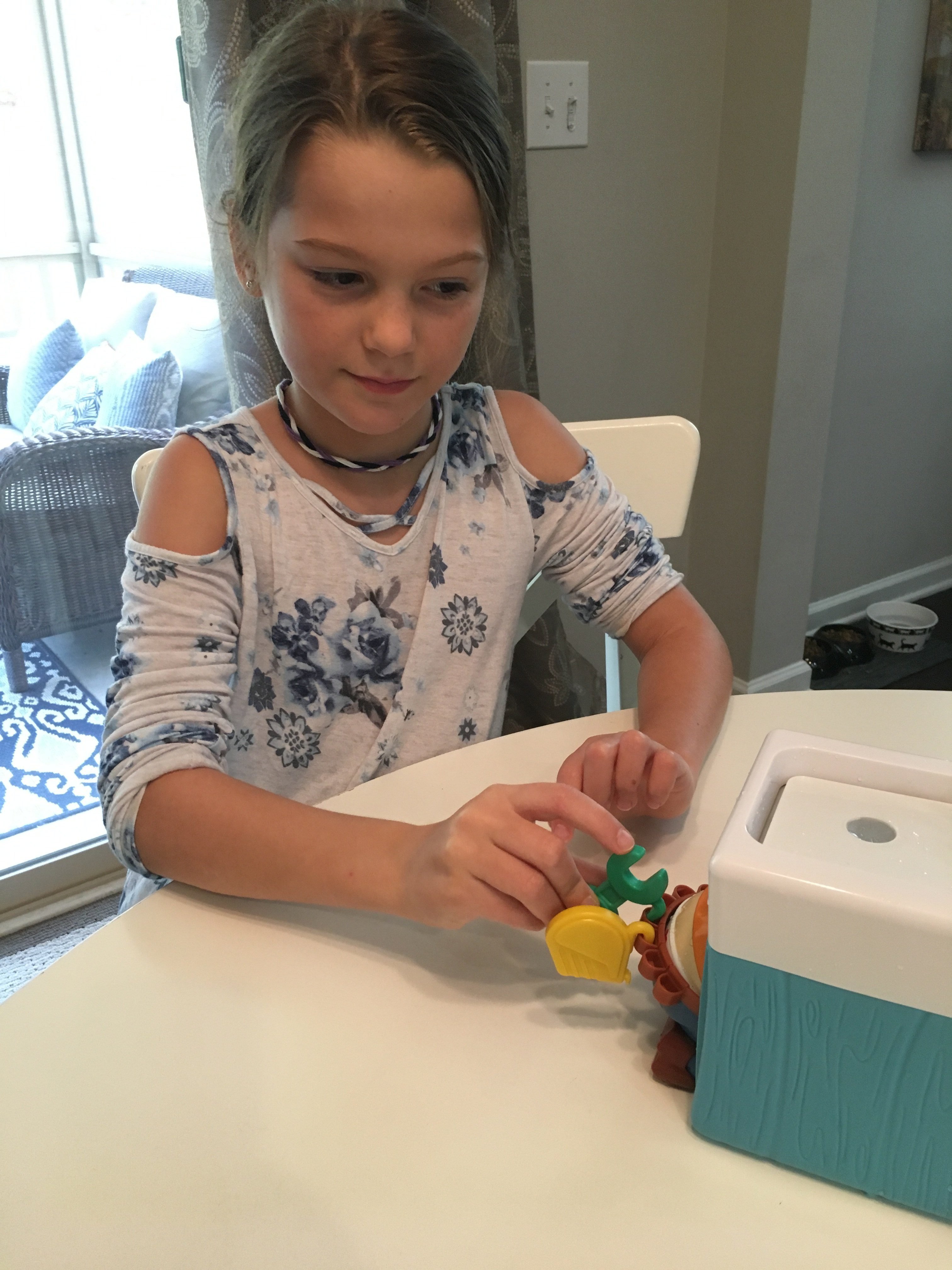 The first person to make the plumber's pants fall down from the weight of the tools loses the game. One of the aspects of the game that my family and I enjoyed is to see how many tools we can add before his pants fall down. We looked at the different ways on how we can add the tools to his belt before he loses his pants.
Lots of laughs came from playing this game. I believe that no matter your kid's age this game will be a sure hit for family game night. It has the unique mix of strategy, anticipation and suspense that will make your kids ask you to play with them over and over again. Family game night is not only great for sharing some laughs and fun, but it is a way to spend quality time with your kids. There are no tablets, phones or any other distractions. It is just you and your family enjoying time together.
Here at Life of Dad, we are huge supporters of family game night and we hope that you will try to set on day aside to have your own night that has games, laughters and love. You can purchase Plumber Pants at Target or Walmart.
Please note: This is a sponsored post on behalf of Hasbro. Check them out HERE, on Facebook, Twitter and Instagram!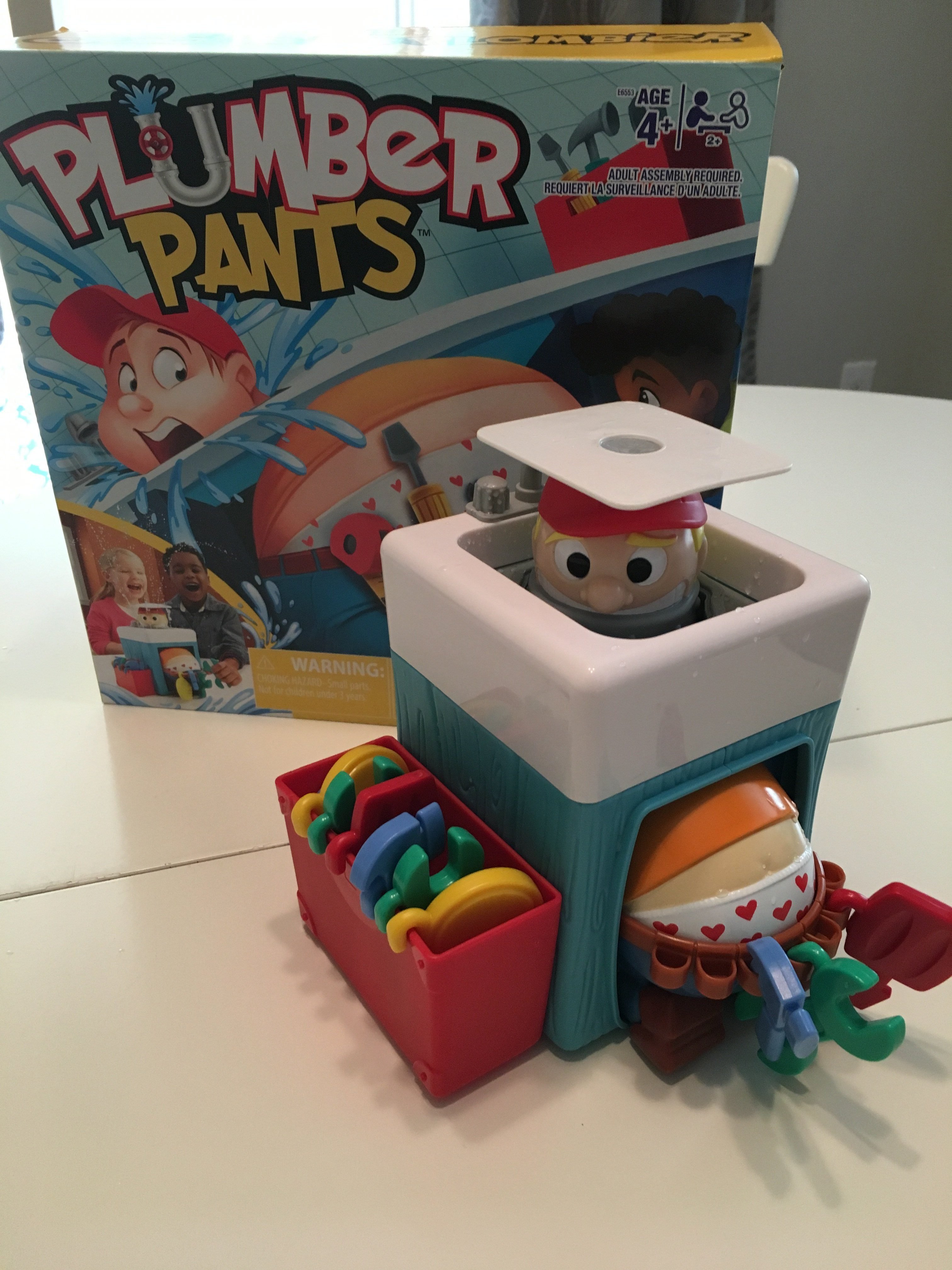 Oh no…the plumber is fixing a clog under the sink and he's getting pranked! His pants just might fall down…and that means everyone gets sprayed with water! In this PLUMBER PANTS game, players take turns raiding his toolbox and loading the tools onto his belt. Be careful! If the plumber's pants fall down on a player's turn, water will spray from the sink, and that player will be out. The only player not to make his pants fall down wins. PLUMBER PANTS game includes game unit, plastic faucet, 10 plastic tools, toolbox, and instructions.