Tim Matheson is an actor, director and producer perhaps best known for his portrayal of the smooth talking Eric "Otter" Stratton in the 1978 comedy "Animal House," but has had a variety of other well-known roles both before and since including critical accolades for his playing Vice President John Hoynes on the television series, "The West Wing," which garnered him two Primetime Emmy award nominations for Best Guest Star in a Drama Series.
Having now entertained audiences over the last 50 years, Matheson is a luminary in the business and currently stars as Dr. Brick Breeland in The CW series, "Hart of Dixie," opposite Rachel Bilson. He has and continues to direct several episodes each season throughout the series. Not limited to "Hart of Dixie," Matheson has made a career of directing an array of episodic projects on some of television's most prominent shows, including "The Last Ship," "Burn Notice," "Criminal Minds," "Without a Trace," "Cold Case," "Numbers," "Drop Dead Diva," "Suits," "Eureka" and "White Collar," as well as pilots for Fox"s "The Good Guys" and the USA Network successful original series "Covert Affairs."
In 1996, Matheson took on the role of a con man who claims to be Carol Brady's thought-to-be-dead husband in "A Very Brady Sequel." Matheson was seen opposite Ryan Reynolds in the feature comedy "Van Wilder" in 2002, playing the father of the title character, who was inspired by his own character in "Animal House" as a nod to the original film.
Tim was born in Glendale, California and has three wonderful children from former wife, Megan Murphy. I had the pleasure of talking with Tim about acting, directing, and fatherhood.
AE: You play Dr. Brick Breeland on the CW's "Hart of Dixie." It is now in the fourth season. You have directed some of the episodes. Do you prefer directing over acting or vice versa?
Tim Matheson: I love them both. It is all depending on the nature of the part and the nature of the show in which I direct. "Hart of Dixie" was absolutely the perfect venue for me. I had a great comic character to play with some dramatic overtones. Over the course of the years I was able to direct some of the bigger and more important episodes. I had been used to directing bigger action things. I did the pilot for "Covert Affairs." I did the big "Burn Notice" shows. So they just reached out to me to do that.
AE: What are some of the things that "Hart of Dixie" fans should be on the lookout for this season?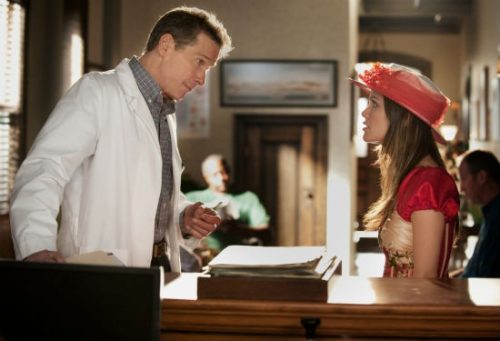 TM: This is our fourth season and there are some big changes. Rachel Bilson is pregnant with somebody's child. How is that going to work out and how will it affect all the relationships? There are some miscommunications and they think that it is not her and they think somebody else is pregnant. So there is a lot of confusion and the craziness that goes on in Bluebell, which is our hometown in "Hart of Dixie."
I think what I love about this show is that it is just this idealist American town in the South. People have radically different ideas about life and how to live things as opposed to the main character played by Bilson. Her character is from New York. She is a Yankee in a Southern town. Yet at the end of the day everyone finds a way to get along and make peace with each other. I think it is an important lesson and model for all of us in the multicultural world that we find ourselves in.
AE: What is your take on the evolution of film and TV since you got into this business?
TM: It has really improved. There used to be just three networks. Then there were four. The networks did have TV movies. Now there are so many platforms. There are so many channels and places where they don't need to provide seven hours of programming every day and three hours every night. You do two, three, or four series on each network. If it is a good piece of drama or comedy that is good enough.
AMC was put on the map because of "Mad Men." So that paradigm shift has sort of changed. It opens up the creative possibilities for edgier material and broadens the possibility of work. I think it creates more work for all of us, which I am always in favor of that.
AE: You have played both good guys and bad guys. Do you like to play one over the other?
TM: The bad guys are the most fun. They are the edgiest and the most fun. It just depends. For the good guys the more of a pickle that you are in the better the part. There is more fun in that. I did a movie called "Buried Alive" which was one of my favorite parts. My wife and her boyfriend unbeknownst to me try to poison and murder me. I don't get enough poison so I am not dead and I am buried alive. I come out of the grave and come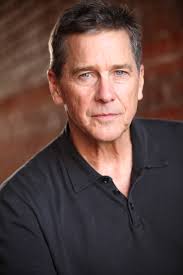 and exact my revenge.
It is a wonderful B genre movie that I did for USA. Frank Darabont, who directed "The Shawshank Redemption" and "The Green Mile," he directed it. It was his first directing assignment. We had a ball. It was a great B movie. That was a great part. I didn't have dialogue in the last two thirds of the movie. It was just me alone. I did act and direct a sequel to that. That was a great leading man role.
The bad guys that I had played like in "Burn Notice" and some say I played the bad guy in "West Wing," but honestly I really never looked at it that way. I didn't see myself really as a bad guy. People said that I was so mean and so ruthless. I was like really? I was just being a politician. (Both laugh.)
AE: When you use the word politician I think people use the word bad guy as a synonym. (Both laugh.)
TM: (Laughs.) Yes, exactly right. That is so true.
AE: When fans meet up with you which show or film do they recognize you from the most? Or does it differ on the age of the person?
TM: It is the age and the segment of the population. When I went to Comic Con there was the "Burn Notice" people. There were the "West Wing" people. There were the "Buried Alive" people and the "Animal House" people. There were the "Fetch" people. Or then there are the really far out people. I did the voice of a cartoon series called "Johnny Quest." People are like wow you did that? I was like yeah. It was like a paper route. I was about 16.
I have been very fortunate with a career that has spanned a lot of years. I have enjoyed every inch of it. From acting to directing and now I am going into producing and directing feature films. I just keep on trying to find stories that are important to be told and things that are interesting to me as an actor or director. If you also love acting and want to improve your ability to perform, you can learn from The Actor's Group Orlando class for a real-world acting methodology.
AE: Switching to fatherhood now, what are some of the morals you looked to instill in your children as they grow up?
TM: We always tried to have family dinners. We would all sit down together and have a family meal. It was sort of before phones. You couldn't have phones or media at the table. We had a computer, but the computer was in the family room. So if you wanted to use the computer you had to use it in the family room. They didn't have one in their rooms.
Once every two weeks we would have a family meeting. We had a format where everyone had a chance to talk. You could talk about what happened to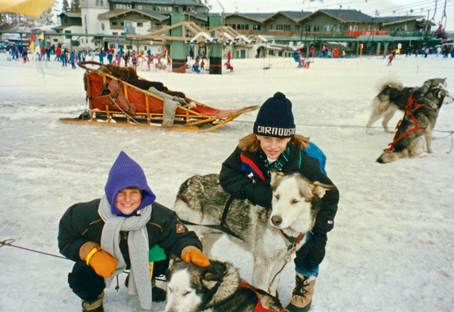 you and if someone had a disagreement with you. Everyone would discuss it. We would have a moral of the week or words to live by for the week. It could deal with honesty or morality or anything that was going on that week.
We would then discuss all of our feelings on that. That is sort of how we felt. It was sort of the family unit or a core unit. As much as I traveled and was away I would always try and be home on the weekends. I would fly back from Vancouver or Toronto or wherever I was shooting. To be with the family and have those kind of meetings was trying because I was away a lot. I was like a traveling salesman.
AE: What are some of the traits or characteristics that your kids get from you?
TM: (Laughs.) Well we are worker bees and accomplishers. They looked at me. I was making up a career every day. Until "Hart of Dixie" I was a freelance actor. I never had any kind of contract since I was a teenager at Universal. I was under contract for three or four years.
Other than that after every job ended I was gainfully unemployed. I had to go out and hustle an audition and go get a job. Literally my career was over after I finished every job. At some point you think it is. So my kids have gained that kind of focus and goal setting that I did. If I want to get here, this is what I got to do. That is a quality that my ex-wife and I were talking about the other day. She said that they had got that from us. It was that ability to set a goal and work hard to accomplish that goal.
AE: I saw in an interview where you talk about divorce and fatherhood. What advice do you have for dads who are going through a divorce?
TM: I think the hardest part is to separate your emotional upset with your spouse and your children. We sort of had a rule not to discuss the dirty linen with the children so that they could foster their relationship with the father and the mother. I have stepped over the boundaries once or twice. If you do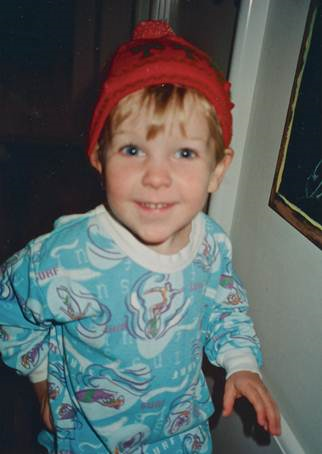 and make a crack or have an emotional response to something they will get caught in the middle.
They don't want to hear inside things that perhaps will disillusion them. It is a biased perspective. You are going to get an emotional response from one of the parents about the other. Is that valuable for them to know? I don't think so. That is the thing that we have tried to do, but it is hard. In some cases someone feels wronged or that something isn't fair. You kind of want to express that, but just to be fair the kids don't need to know all that stuff.
Life of Dad Quick Five
AE: What is your favorite family movie you guys like to watch together?
TM: I made them watch "Scrooge" every Christmas that they didn't particularly love. We would also watch "Christmas Vacation" or "A Christmas Story."
AE: Do you guys have a favorite song that you all like to sing and dance to as a family?
TM: I think it was The Beatles. We all came together around The Beatles.
AE: Describe the perfect family vacation.
TM: We went to a place and it is no longer there. It was called Kona Village. It was when the kids were young. It was a Tahitian resort on the Kona coast in Hawaii. You wouldn't need to leave the grounds. There were these Tahitian huts. All the food and drink were included. All the activities were included. It was a safe place for kids. We would go there and hang out for a couple of weeks.
AE: Do you remember your first role?
TM: I was 12 years old. I was in a show. I had one day's work. It was called "Window on Main Street" starring Robert Young. It was right after he did the show called "Father Knows Best." I was a friend of the kid who was the star of the show. That one I remember vividly.
AE: Who would you love to work with next either in film or TV?
TM: There are so many. Ben Kingsley. Patrick Stewart. There are so many wonderfully talented people. Robert Downey Jr. and Robert Duvall are two others as well.
You can follow Tim on Twitter @Tim_Matheson