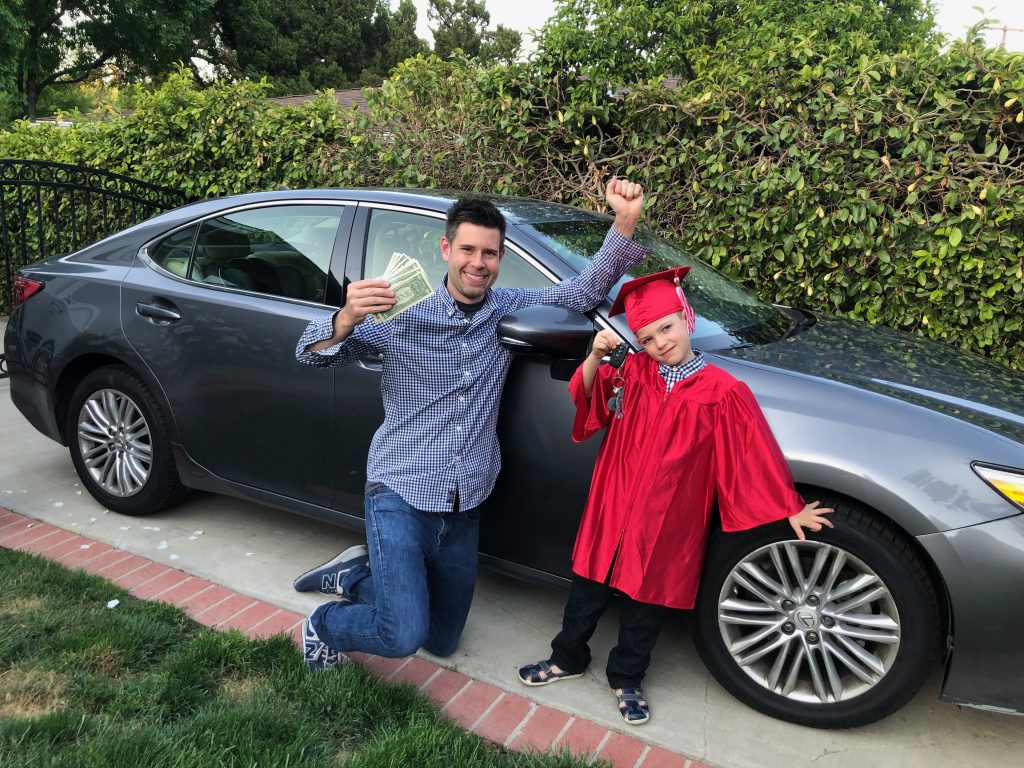 Parenting is like any other secret society. There are certain things that you'll only learn once you've been initiated or gone through it. There are certain rites of passage that yield SIGNIFICANT rewards. I've recently uncovered one…
With our daughter getting ready to finish pre-K, I've begun to think about the windfall of cash we're about to be saving each month…
With all of that money and newly acquired maturity (much less greasy handprints and boogies smeared on the backseat windows) of your little one, perhaps it's time to treat yourself to a spin on Autotrader. Get yourself out of the trash wagon and use this resource to put yourself behind the wheel of something that looks a little less like a natural disaster and more like a vacation on wheels.
All in all, once you get past the initial hospital bills from delivery, having a baby isn't all that expensive. All they basically need is love, milk, and a bunch of onesies. Having a toddler, however, is another story. They're growing out of clothes faster than you can replace them and unless you're home schooling, they require some element of formal education – which comes at a price.
First and foremost, allow me to say that my kids and family have had an absolutely wonderful pre-K experience. We've been fortunate enough to have an incredible team of teachers and administrators. But having said that, you simply cannot push aside the fact that pre-K is REALLY gut-wrenchingly expensive.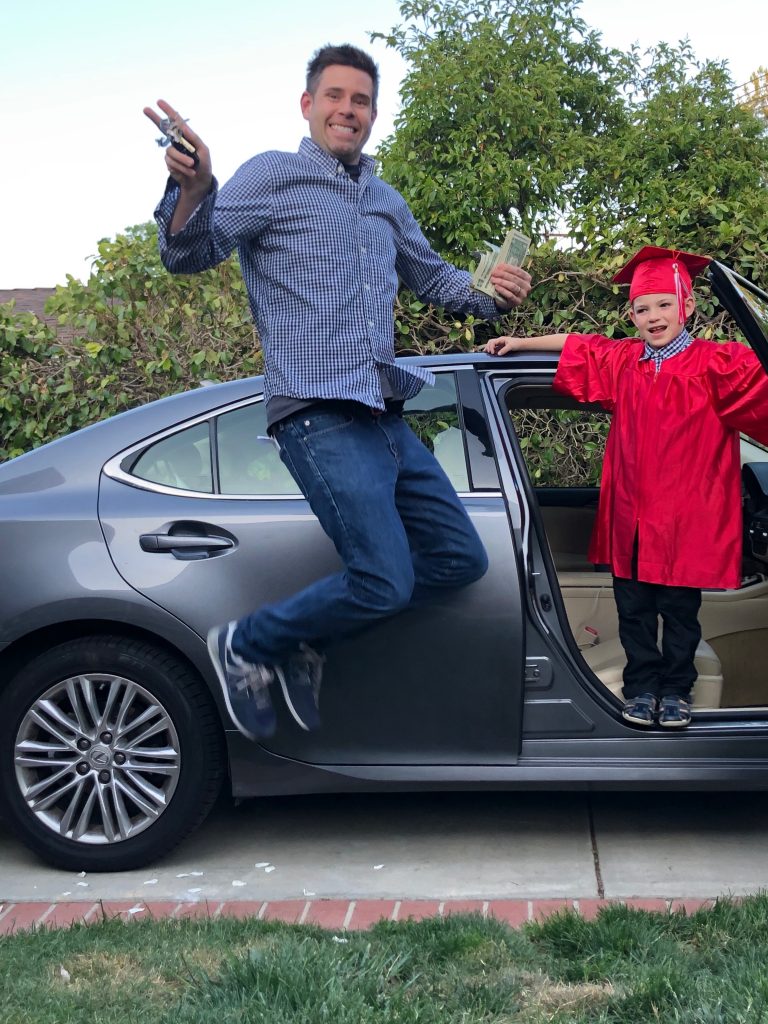 In most cases, we're talking about anywhere between $400 to $1000 out of your pocket each month, which is a big financial hit to almost every family. And let's not even begin to talk about the fact that you may have two kids going through pre-school or pre-K at once, because those numbers are enough to put you in the streets.
When my two oldest kids finally finished pre-school, it felt like I had won Powerball. We already had a decent family car which my wife drove every day and we would continue to use to ferry the kids back and forth to practices, etc. As this extra cash began to stack up in our account, I felt like it was finally time for us to buy something specifically for date night…
After sniffing around our parenting network, I realized that I was not the only parent out there that splurged on a new ride during this life-transforming moment. Deserving dads and moms from all over were treating themselves to new wheels.
It made sense to invest it, spend it wisely and informatively.
That's where Autotrader steps in. Not only can consumers shop the widest variety of cars with Autotrader seamlessly across devices with its new mobile-first platform, the site's updated search algorithm drives more relevant results for car shoppers. So, yeah, you'll be able to make the most informed decision possible and make your money go the furthest.
Autotrader listings also feature Kelley Blue Book Price Advisor, which gives you the confidence to buy your new ride with expert, up-to-date and data-driven pricing info from the industry's most trusted source..
When you're celebrating you kids' graduation, and doing something for yourself by picking up some new wheels, do it the smart way…the Autotrader way.
We'll see you out on the roads, Daddy-o!
EDITOR'S NOTE: This is a sponsored post on behalf of Cox Automotive and Autotrader, but that vertical jump is all ours. For more information on Autotrader, check them out here, on Facebook, Twitter and Instagram!