"Stuffed Pepper Cinderellas"
In the NCAA tournament, a Cinderella is an underdog team which surprises many people and goes deep into the tourney.  That's exactly what is going to happen with this sleeper pick.  Chef Tommy Riles started the dish on a different journey…he thought he was making sausage turkey meatballs, but a last second audible led to one of the greatest dishes in the history of #TurkeyMadness.  And it's Gluten Free!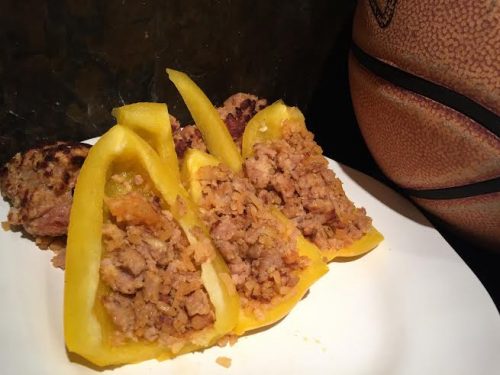 Ingredients:
Honeysuckle White Mild Italian Turkey Sausage
Gluten Free Bread Crumbs
One Egg
One Yellow Pepper
Spanish Rice
Preparation:
Mix turkey sausage, bread crumbs, and the egg.
Brown the turkey mix on the stove.
Mix in rice.
Lay it all out on the peppers.
Enjoy the greatest #TurkeyMadness dish ever.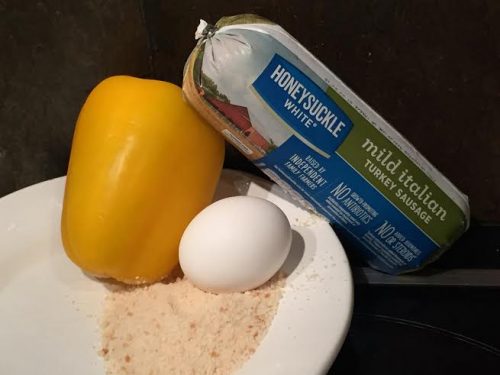 To check out all of the other entries, and to enter #TurkeyMadness, click here.