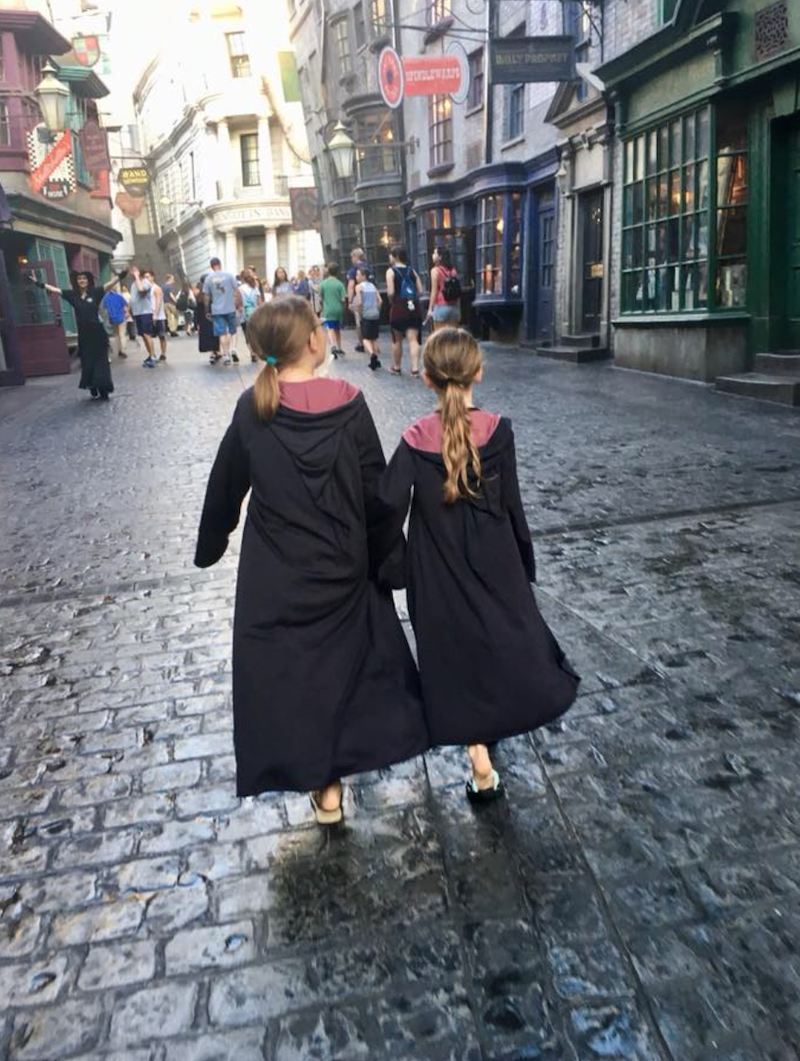 When planning a family vacation, what do you look for? How do you and your family choose where to go? In my family we all share our ideas on what we want to do together since my wife and I want our kids to be involved in the process. Most of the time we have similar ideas on where to go for our vacation. It makes our next trip an easy choice! This time, we all agreed that we are going back to Universal Orlando Resort.
The Adventure Begins…..Again!
Last year we took our first trip to Universal Orlando and fell in love with that place. First of all, I have to let you know that we are BIG Harry Potter fans. To see my daughters immerse themselves in the Wizarding World of Harry Potter and have them feel like they are experiencing things that Harry, Hermione and Ron did in the books and movies is amazing.
On our last visit, my daughters were in awe as they had their wands in hand and could wear their Hogwarts robes to see all the sights. We tried Butterbeer, bought treats at Honeydukes and picked up some souvenirs at Zonko's Joke Shop. I haven't even mentioned the rides yet. That is the cool thing about the Harry Potter section at Universal. The rides are so much fun, but just walking through the Harry Potter area is a treat in and of itself.
Of all the rides in the Wizarding World of Harry Potter, our favorite was Escape from Gringotts. I could go on and on about that part of Universal, but there is so much more for your family to enjoy. From Jurassic Park rides to Volcano Bay to The Transformers 3D ride there is something for everyone in your family. Ready to score major dad points on your own family adventure to Universal Orlando? I have a deal for you.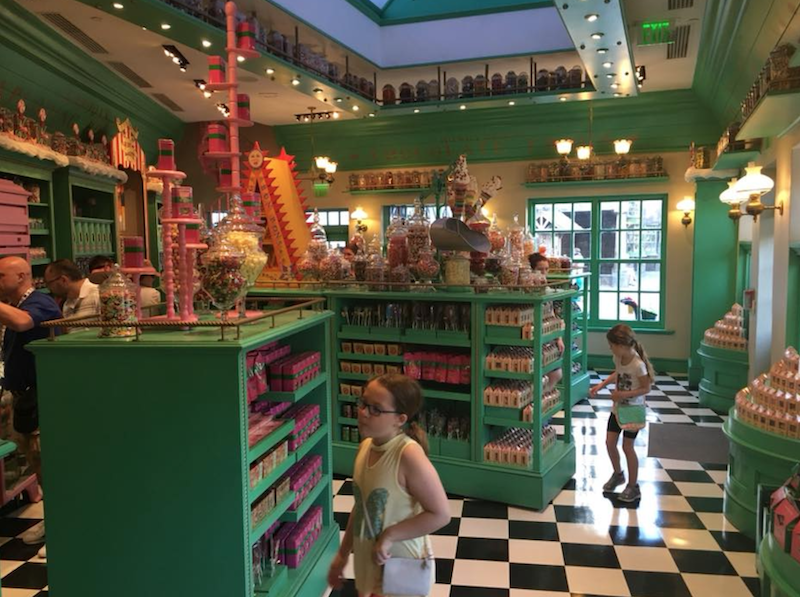 VIP Family Fun Event at Universal Orlando
We here at Life of Dad partnered up with Undercover Tourist to let you know about a fantastic event happening on March 6, 2020. To celebrate its 20th anniversary, Undercover Tourist is taking over BOTH parks at Universal Orlando after the parks close for its VIP Family Fun Event. This means exclusive access on 31 rides plus UNLIMITED food and beverage all night long from the park restaurants. They are limiting the number of tickets sold to less than 10% of a typical day in the parks. This one night event will make your kids talk about this trip for years. You can only purchase tickets to the event on Undercovertourist.com and tickets are limited, so don't wait!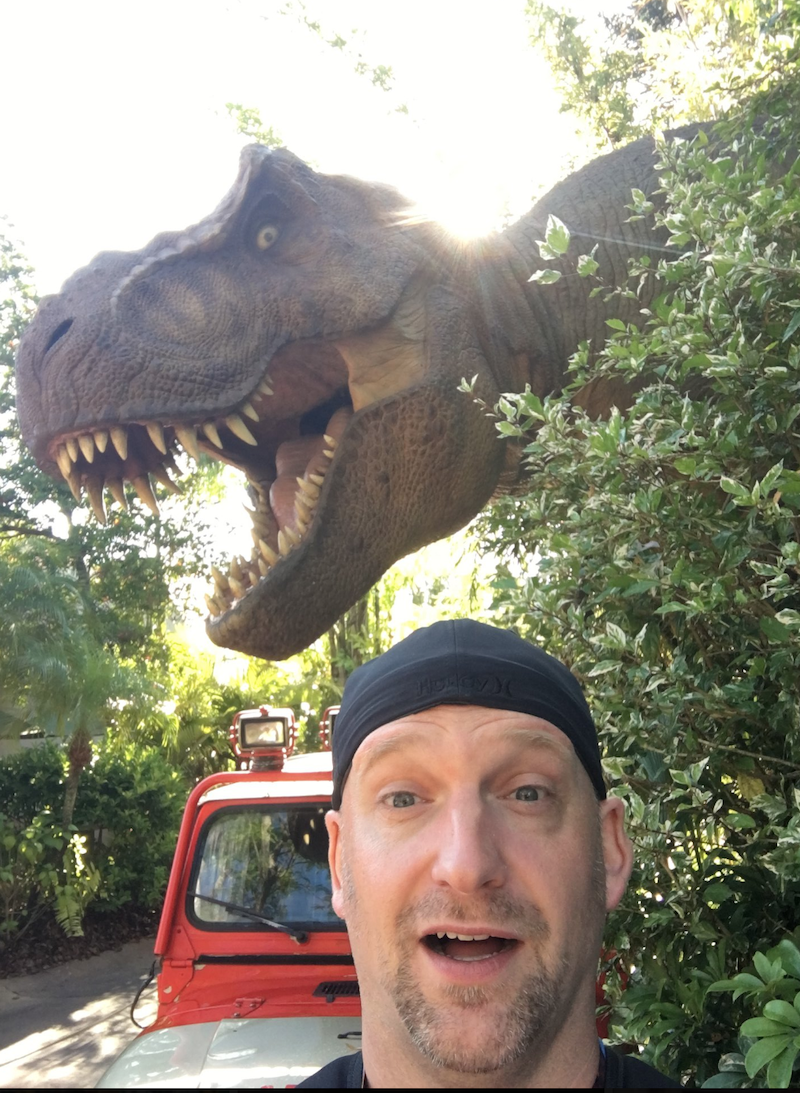 The fun doesn't stop there either. Each guest will receive a free t-shirt to celebrate the event and you will get a commemorative wristband and other perks for purchasing these special VIP tickets. For more information CLICK HERE.
Paying It Forward
As parents we try to teach our kids the value of paying it forward to other people. And I love knowing that Undercover Tourist is not only hosting the VIP event, but that every ticket sold helps fund complimentary VIP tickets for local Floridians who are making a positive difference in their community. That is a win-win in my book. Every ticket sold helps fund FREE VIP tickets, which will be presented to local families for giving back to their communities. That is right FOR FREE! How awesome is that?
Plus the event will also fund ongoing support for local charities through Tourism Cares to help advance the travel industry's social impact to help people and places thrive. So not only do you and your family get to enjoy a great time at Universal Orlando, but you will be helping out other families who deserve recognition! That makes your vacation even sweeter!
Please note: Life of Dad has partnered with Undercover Tourist on a paid campaign and was compensated for this article, but my thoughts are my own.