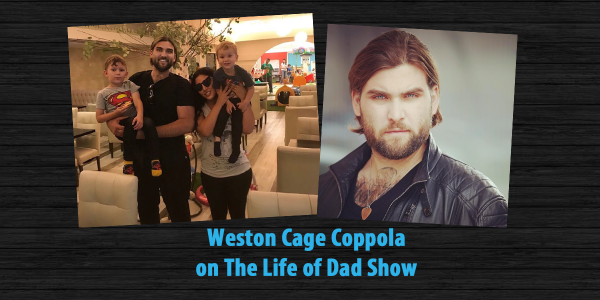 Weston Cage Coppola is this week's guest on The Life of Dad Show.
On The Show
Weston Cage Coppola talks with The Life of Dad Show host, Art Eddy about fatherhood, his latest movie, D-Day and the lessons he learned from his father, Nicolas Cage. Weston shares how his life changed when he became a dad and what he looks to teach his kids as they grow up. Weston answers the Life of Dad Quick Five to close out the interview.

WIN A COOL PRIZE!!!
Leave a review of The Life of Dad Show on iTunes and you will have a chance to win a cool prize pack. You could win a poster of the film signed by Chuck Liddell, Weston Cage Coppola and Jesse Kove, and the actual movie via free iTunes Digital code. Good luck!!
About Weston Cage Coppola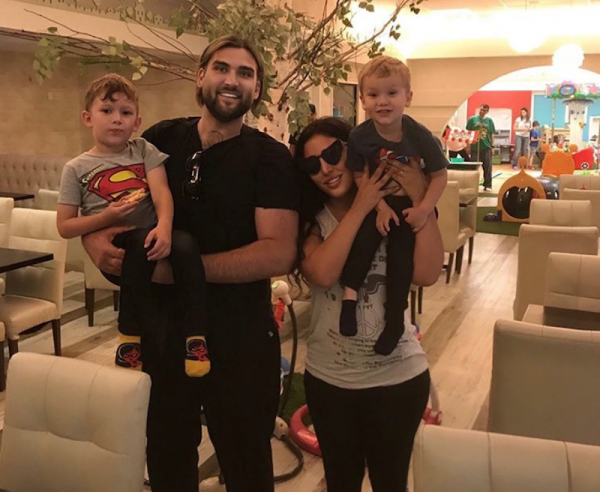 Weston Cage is an actor and musician from Los Angeles. Weston made his first acting debut at the age of 13 in the film Lord of War. He went to Beverly Hills High school, where he was captain of the wrestling team and a powerhouse in Theater arts. He acted in plays and even made costumes. He has also appeared in films like Raven and Rage. He started out as the lead vocalist for the metal band, Eyes of Noctum, releasing his first album with Grammy Award-winning producer Jack Douglas and top producer Fredrik Nordstrom
Follow Weston on Instagram at @westoncage and check out him in D-Day.
About
D-Day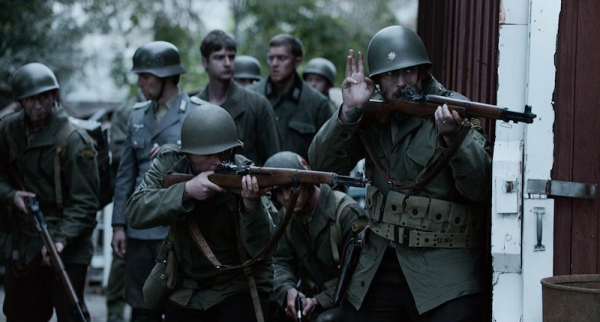 Coppola plays Lt. Col. James Earl Rudder, the famed U.S. military commander who led his squad up a 100-foot cliff to take out and then defend German gun positions at Pointe du Hoc during the pivotal Normandy invasions.
Some people called it a suicide, but for the Rangers of the 2nd Battalion, that's another word for mission. When an elite group of American soldiers are ordered to take out a series of German machine gun nests, they find themselves blindly venturing into hostile territory. Outnumbered and outgunned they must risk life and limb as they cross treacherous terrain, never knowing where the enemy might be hiding. Based on the incredible true story of heroes Lieutenant Colonel James Rudder (Weston Cage Coppola), Lieutenant General Omar Bradley (Chuck Liddell) & Major Cleveland Lytle (Randy Couture) and a day that was destined to change history.
About The Life of Dad Show
The Life of Dad Show is the multimedia flagship property of the world's largest network for fathers. With 600,000 downloads of its popular podcast and 300,000+ viewers of the Facebook Live show since 2017, The Life of Dad Show has gathered advice, stories and strategies from an unparalleled list of household names, from Shaq to Jim Gaffigan, to Michael Strahan and Mark Hamill, each offering a glimpse into their personal life as a dad. The show airs Mondays and Wednesdays on Facebook Live, YouTube and Instagram TV. The podcast comes out weekly.
Subscribe to The Life of Dad Show on iTunes and leave a review and you could win a Life of Dad prize pack.