---
Recently we've learned that Pampers diapers have decided to pull Sesame Street characters from their diapers. Big Bird, Elmo and the others are being retired soon, for more gender neutral imaging. The gang on the diapers tended to lean a bit male heavy in the sex they represented. Personally, we never really assigned a wang to Grover before, so thanks for giving us that image, Pampers. And you're welcome to all those who hadn't thought about it before reading that.  
We get it though. It's good to have things balanced out and to leave gender to the individual. We DO, however think this presents a unique opportunity for another brand to step in and dominate the "Boy Diaper" market. Diapers that can inspire boys. Diapers that proclaim "You can be whoever you want to be." This line of diapers can feature some of the best and most universally loved men we have, and we'd love to suggest the men for the job
Terry Crews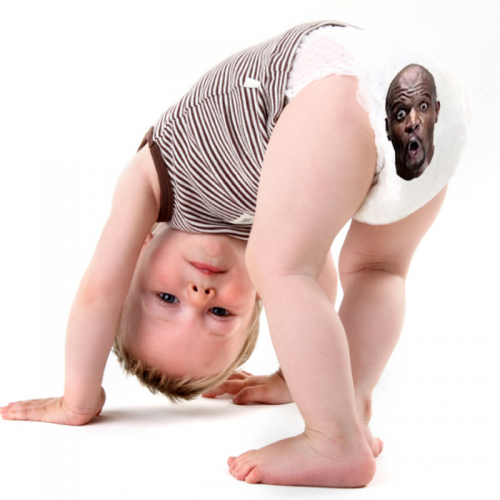 Actor, former football player, artist, dad of 5 and activist, Terry Crews (who spoke with Life of Dad in the past) embodies everything that can be achieved by a man who works hard, and follows his passions. An eternally upbeat and optimistic person, Crews is one of the few heroes we have out there whose talents are loved by almost all. Plus, think about how much more acceptable a full scale diaper blowout would be, if you see the intensely enthusiastic face of Crews looking out at you. It's how Crews would poo.
Nick Offerman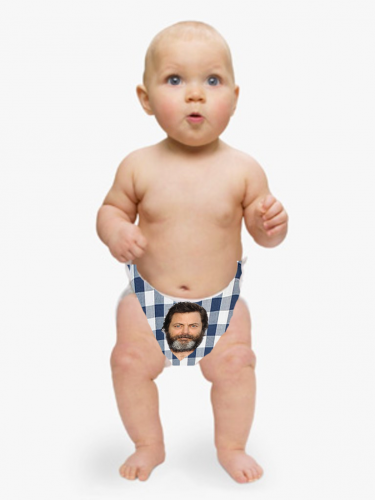 This line of diapers should be scented with cedar, aged meats and campfires. Offerman portrays the manliest of men on Parks and Recreation, and a lot of his character represents his realities. A gifted woodworker, he's also a devoted family man who loves his father and gives back to society with the work he does. He deserves his own line of diapers to inspire others.
Neil deGrasse Tyson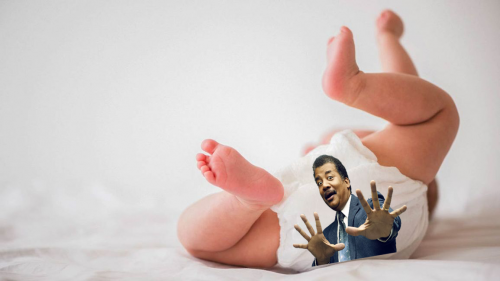 Be brilliant, hard working and willing to spread your passion for knowledge to others. Through decades of hard work, Tyson earned multiple advanced degrees in science from some of our most prestigious institutes of learning. Unwilling to stop there, he broadcasts his knowledge and inspires millions to be more curious and to learn about the universe we inhabit. I know I want my kids pooping in his diapers.
Peter Dinklage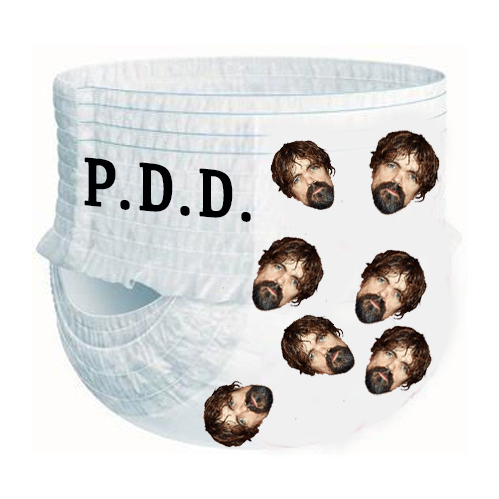 We were always impressed whenever we read about Dinklage's refusals to allow his physical properties define the sort of actor he would be. No roles as elves, or anything that specifically required someone with dwarfism. He struggled for years to find his place, as he honed his skills and is now regarded as one of America's finest screen and stage actors. As Tyrion Lannister, he reminds us and his family that " A Lannister always pays his debt." His diapers will remind us that our babies pay theirs in the only currency they have to give.
Stan Lee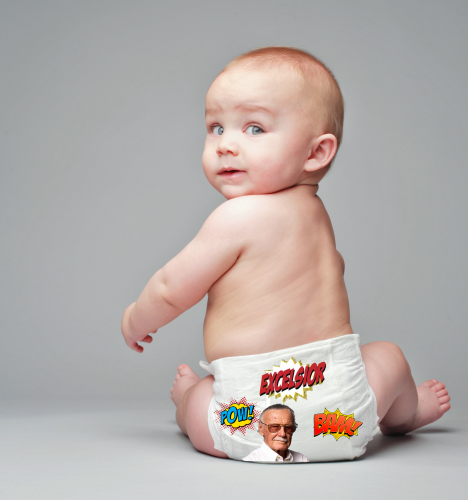 This father of two is also the father of some of our greatest comic heroes. He is legendary in his own right, still working tirelessly with Marvel and doing cameos in all the blockbuster movies his creations are in. Who better to add a little color and flair to our line of diapers, than the 95 year old creator of Spider Man. Kids should be looking up to him. Heck, when some of us are 95, we're likely going to need some diapers ourselves.
Lou Reed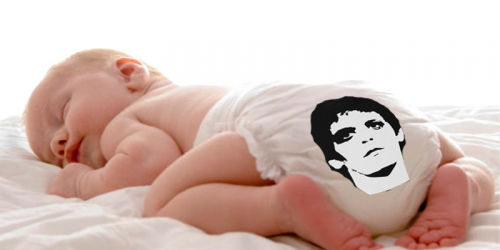 Ok, ok. I know Lou Reed isn't your typical hero. He doesn't quite fit in with the standup men that preceded him here. But, this line of diapers needs to remind us that everyone in society has a place in this world. Even if your place is being a notoriously cantankerous former alcoholic junkie. For more than five decades, Lou gave the finger to convention and anyone and anything else that he didn't care about, as he made some of the most influential music in Rock n Roll history. He's the anti-hero that teaches kids a great lesson. Working hard and believing what you believe is ok. Not being liked by everyone is ok. Living life to the fullest can be great, and it can be disastrous. But believing in your mission and working hard can produce greatness from anyone.
So what do you say, diaper manufacturers? Will you step up to the challenge and create this excellent line of diapers. Our little guys need heroes to look up to, just as much as they need an absorbent place to release their excrements. Do it. Be the brand that recognizes the champions of men.