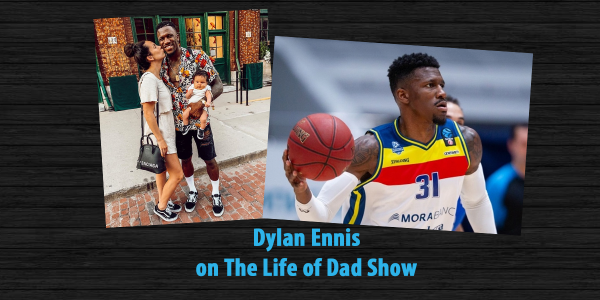 Dylan Ennis is this week's guest on The Life of Dad Show.
On The Show
Dylan Ennis talks with The Life of Dad Show host, Art Eddy about fatherhood and why he created a site to connect with other dads called The Fatherhood Blog. Dylan shares with Art what he learned about himself when he became a father. They guys also talk about Dylan's professional basketball career. Dylan answers the Life of Dad Quick Five to close out the interview.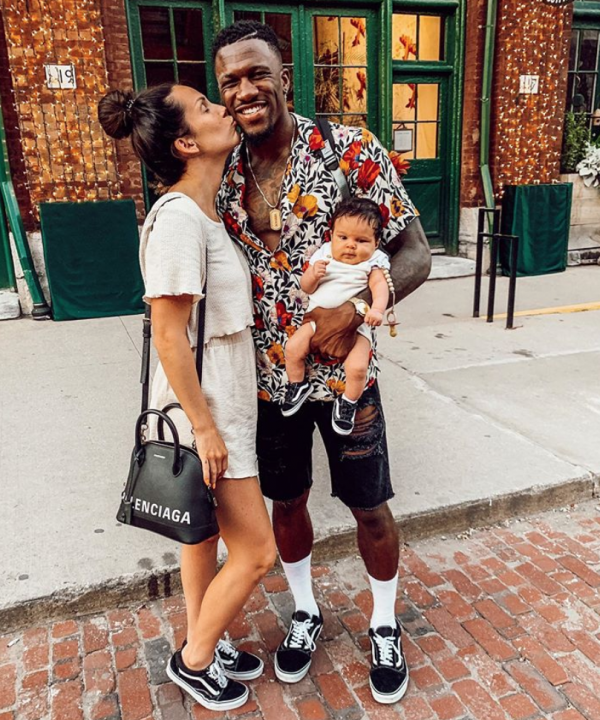 About Dylan Ennis
Dylan became a father earlier this year. At that moment, his life changed forever. If you asked him if he was prepared he might not say yes, but he was looking to do the best he could. For his wife it was a little different. During her pregnancy, she read countless articles, watched a variety of YouTube videos, and even downloaded a few iPhone apps where other mothers shared their experiences on what first-time mothers should expect.
But as an expecting dad, he relied almost entirely on friends who recently had children of their own to gather nuggets of wisdom. Thus, the idea of The Fatherhood Blog was born. He created this blog as a place where fathers and fathers-to-be can gather to share their stories and learn from others. Whether you're a new dad, an expecting dad or a veteran of fatherhood, his goal is for this blog to be open and accessible to all — and that includes mothers, too. Hopefully, the women in our lives will be able to better understand what fathers are going through before, during and after the birth of our children.
Follow Dylan on Twitter at @canadiankidDJE and go to his website at thefatherhoodblog.com.
About The Life of Dad Show
The Life of Dad Show is the multimedia flagship property of the world's largest network for fathers. With 600,000 downloads of its popular podcast and 300,000+ viewers of the Facebook Live show since 2017, The Life of Dad Show has gathered advice, stories and strategies from an unparalleled list of household names, from Shaq to Jim Gaffigan, to Michael Strahan and Mark Hamill, each offering a glimpse into their personal life as a dad. The show airs Mondays and Wednesdays on Facebook Live, YouTube and Instagram TV. The podcast comes out weekly.
Subscribe to The Life of Dad Show on iTunes and leave a review and you could win a Life of Dad prize pack.