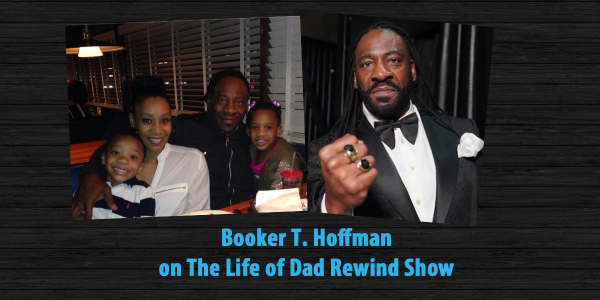 Booker T. Hoffman is this week's guest on The Life of Dad Show – Rewind Edition
On The Show
The Life of Dad Show, host Art Eddy shares an interview he did a few years back with Booker T. Hoffman. Booker T talks with Art about fatherhood, wrestling and his book, Booker T: My Rise to Wrestling Royalty.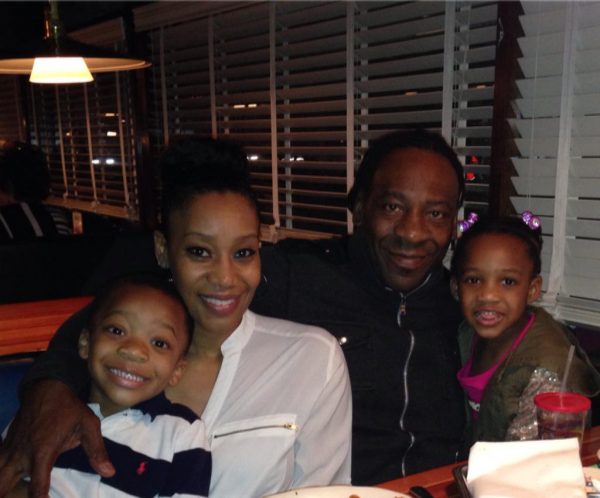 About Booker T. Hoffman
Booker T. Hoffman wanted to be man of the people. He wanted wrestling fans to like him and accept him. As he rose up to new heights in the world of wrestling fans made sure that they were there to support him. Booker T will always cherish those fans.
Booker T, who is a 2013 WWE Hall of Famer and winner of 35 championship titles within WWE, WCW, and TNA, has once again paired up with best-selling writer Andrew William Wright to uncover Booker T's story from his humble pro wrestling beginnings to becoming a global superstar and icon. Booker T: My Rise to Wrestling Royalty chronicles two turbulent and hard-hitting decades with Booker T as he journeyed through World Championship Wrestling (WCW) and World Wrestling Entertainment (WWE).
During this time Booker T blazed a trail of pro wrestling success on a road that took him from his tag team days in Harlem Heat, to his unparalleled singles career that drew millions around the world to WCW's Monday Nitro, and onward through his unforgettable matches that led to him taking the throne as King Booker and becoming the World Heavyweight Champion.
Follow Booker T. on Twitter @BookerT5x.
About The Life of Dad Show
The Life of Dad Show is the multimedia flagship property of the world's largest network for fathers. With 600,000 downloads of its popular podcast and 300,000+ viewers of the Facebook Live show since 2017, The Life of Dad Show has gathered advice, stories and strategies from an unparalleled list of household names, from Shaq to Jim Gaffigan, to Michael Strahan and Mark Hamill, each offering a glimpse into their personal life as a dad. The show airs Mondays and Wednesdays on Facebook Live, YouTube and Instagram TV. The podcast comes out weekly.
Subscribe to The Life of Dad Show on iTunes and leave a review and you could win a Life of Dad prize pack.