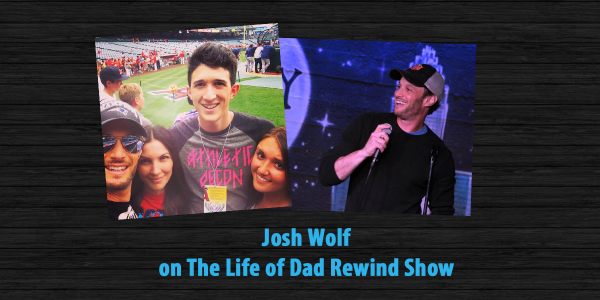 Josh Wolf is this week's guest on The Life of Dad Show – Rewind Edition
On The Show
The Life of Dad Show, host Art Eddy shares an interview he did a few years back with Josh Wolf. Art talks with Josh about fatherhood, his book and stand-up comedy. Josh talks about how he balances work and life and end the interview with the Life of Dad Quick Five.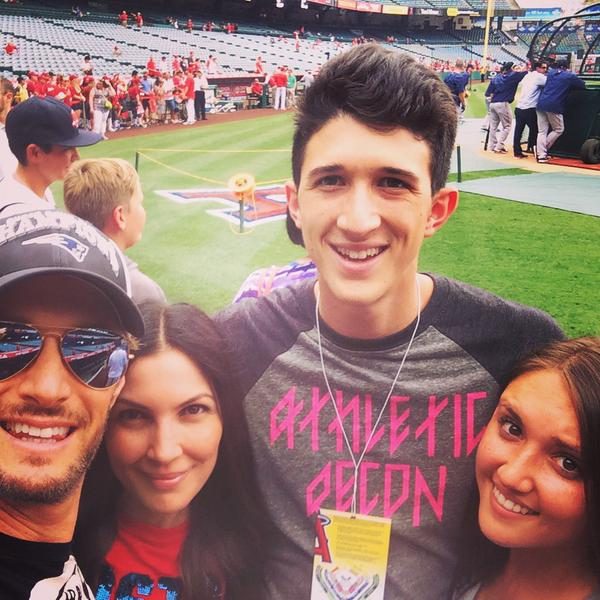 About Josh Wolf
Comedian, actor, and writer Josh Wolf is a New York Times Bestselling Author, a writer for hit television shows, as well as headlining stand-up comedy tours across the nation. Wolf is currently a regular round table guest and writer on the hit E! series "Chelsea Lately," and recently appeared as a performer on the E! series "After Lately."
In 2012, Wolf landed a book deal with Grand Central Publishing to pen his first book written solo, "It Takes Balls: Dating Single Moms and Other Confessions from an Underprepared Single Dad." The book is funny and brutally honest. It details Wolf's adventures as a struggling stand-up comedian, while juggling being a single parent in Los Angeles.
Josh lives in the Los Angeles area with his wife Beth. In his down time, he loves to hang out with his wife and kids, Trevor, Kaitlynn, and Jacob. Wolf has a passion for supporting the troops and actively participates with various organizations.
Follow Josh on Twitter @joshwolfcomedy
About The Life of Dad Show
The Life of Dad Show is the multimedia flagship property of the world's largest network for fathers. With 600,000 downloads of its popular podcast and 300,000+ viewers of the Facebook Live show since 2017, The Life of Dad Show has gathered advice, stories and strategies from an unparalleled list of household names, from Shaq to Jim Gaffigan, to Michael Strahan and Mark Hamill, each offering a glimpse into their personal life as a dad. The show airs Mondays and Wednesdays on Facebook Live, YouTube and Instagram TV. The podcast comes out weekly.
Subscribe to The Life of Dad Show on iTunes and leave a review and you could win a Life of Dad prize pack.