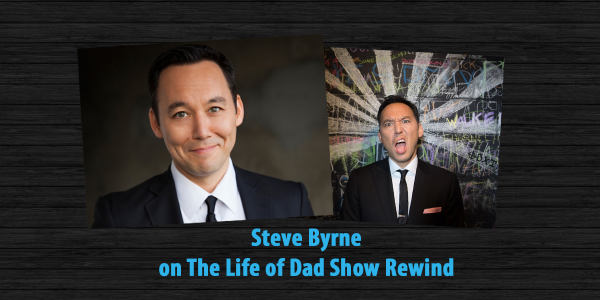 Steve Byrne is this week's guest on The Life of Dad Show – Rewind Edition
On The Show
The Life of Dad Show, host Art Eddy shares an interview he did a few years back with Steve Byrne. Steve talks to Art about his show, Sullivan and Son, fatherhood, and which comedians we should pay attention to.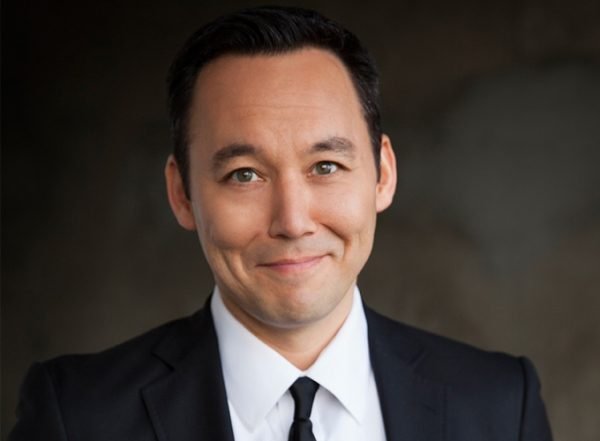 Steve Byrne
Steve Byrne has risen through the ranks of the comedy world to become one of the industry's most innovative and sought-after performers. He has evolved throughout the years into an extremely versatile entertainer that delivers on a day-to-day basis. Hailing from Pittsburgh, PA, Steve Byrne was born to a Korean mother and an Irish father. His unique background gave him the base comedic material for his first television show, Sullivan & Son, which aired for 3 seasons on TBS.
His hilarious standup has been seen on TBS's Conan, ABC's Jimmy Kimmel Live, CBS's The Late Late Show, BET's Comic View and he has appeared on NBC's The Tonight Show a total of 10 times.
Byrne has appeared in the hit comedies The Dilemma, Couples Retreat, Four Christmases and The Goods: The Don Ready Story. His 2006 documentary, 13 or Bust (available on youtube), chronicles the attempt to perform 13 comedy shows in Manhattan in one night.
Follow Steve on Twitter @stevebyrnelive and check out his website at stevebyrnelive.com.
About The Life of Dad Show
The Life of Dad Show is the multimedia flagship property of the world's largest network for fathers. With 600,000 downloads of its popular podcast and 300,000+ viewers of the Facebook Live show since 2017, The Life of Dad Show has gathered advice, stories and strategies from an unparalleled list of household names, from Shaq to Jim Gaffigan, to Michael Strahan and Mark Hamill, each offering a glimpse into their personal life as a dad. The show airs Mondays and Wednesdays on Facebook Live, YouTube and Instagram TV. The podcast comes out weekly.
Subscribe to The Life of Dad Show on iTunes and leave a review and you could win a Life of Dad prize pack.