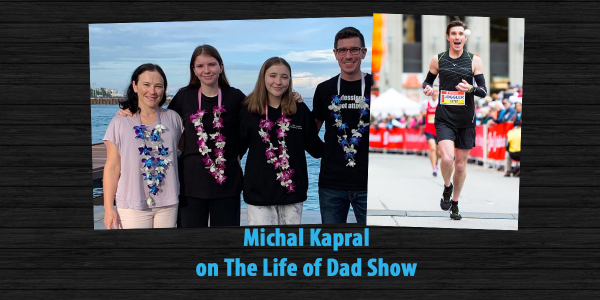 Michal Kapral is this week's guest on The Life of Dad Show.
On The Show
Michal Kapral talks with The Life of Dad Show hosts, Art Eddy and Jon Finkel about the joggling and how he started up participating in the sport. He also talks about recording a Guinness World Record. Michal chats with the guys about fatherhood and the values he looks to instill into his kids as they grow up. Then Michal ends the interview with the Life of Dad Quick Five.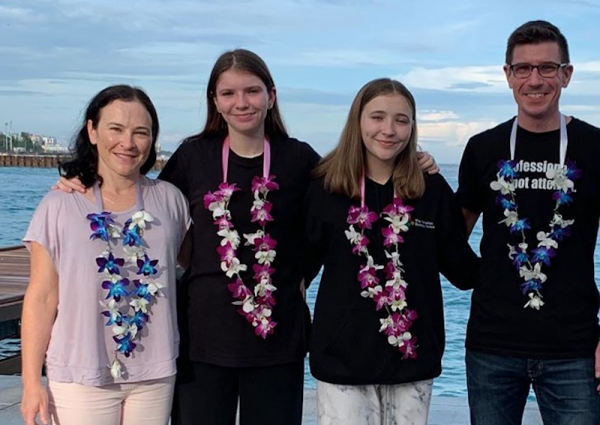 About Michal Kapral
Michal "The Joggler" Kapral runs marathons while juggling, or joggling, as it's called. Actually, there are a bunch of people who do this, but he is the one who holds the Guinness World Record for the fastest joggling marathon. He has appeared on ESPN, Good Morning America, CNN, ABC, CBS, NPR and dozens of other TV and radio programs, and in the documentary Breaking and Entering, directed by Benjamin Fingerhut.
His joggling marathon record stands at 2:50:12, set at the 2007 Scotiabank Toronto Waterfront Marathon. He has also joggled the whole race while chewing gum, just to prove it to all the people who yelled out to me: "Yeah, but can you chew gum while doing that?!" Yes, he can. In October, 2012, he became the first person to take first place overall in a marathon while juggling, winning the Trapline Marathon in Labrador in 2:59:32. in 2016, He set the unofficial record for fastest joggling marathon without a drop, running and juggling the Chicago Marathon in 2:55:25.
Follow him on Twitter at @mkapral.
About The Life of Dad Show
The Life of Dad Show is the multimedia flagship property of the world's largest network for fathers. With 600,000 downloads of its popular podcast and 300,000+ viewers of the Facebook Live show since 2017, The Life of Dad Show has gathered advice, stories and strategies from an unparalleled list of household names, from Shaq to Jim Gaffigan, to Michael Strahan and Mark Hamill, each offering a glimpse into their personal life as a dad. The show airs Mondays and Wednesdays on Facebook Live, YouTube and Instagram TV. The podcast comes out weekly.
Subscribe to The Life of Dad Show on iTunes and leave a review and you could win a Life of Dad prize pack.