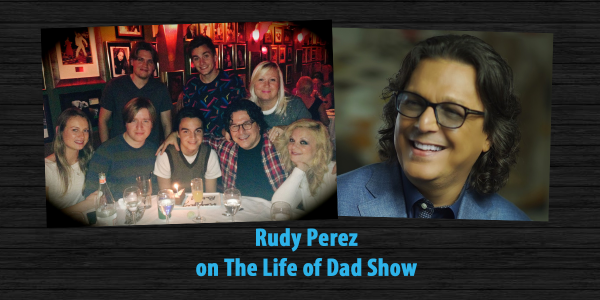 Rudy Perez is this week's guest on The Life of Dad Show.
On The Show
Rudy Perez talks with The Life of Dad Show host, Art Eddy about about fatherhood, his new book The Latin Hitmaker: My Journey from Cuban Refugee to World-Renowned Record Producer and Songwriter and how being a dad influenced his career. Rudy answers the Life of Dad Quick Five to close out the interview.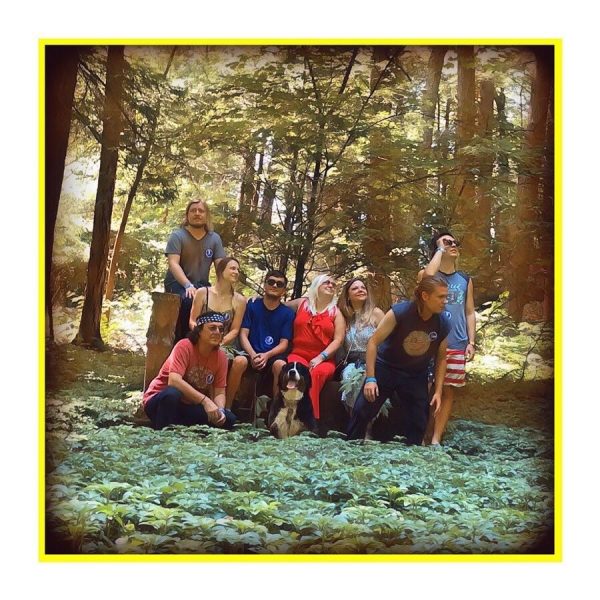 About Rudy Perez
Rudy Perez was named "Producer of the Decade" by Billboard Magazine for having more top ten hits than any other Producer of that decade 2000-2010. He has written and produced tracks for artists including Beyonce, Julio Iglesias, Christina Aguilera, IL Divo, Natalie Cole, Michael Bolton, Luis Miguel, Jose Feliciano, Marc Anthony, Jon Secada, Cyndi Lauper, Roberto Carlos, Los Temerarios, Juan Gabriel, Alejandro Fernandez, Marco Antonio Solis, Jose Luis Rodriguez (El Puma) Alexandre Pires, Arturo Sandoval, Chayene, Luis Fonsi, Dima Bilan, Leonid Agutin and Jaci Velasquez, Juan Luis Guerra among many more.
Perez is the first Latin record producer to win the Billboard Hot Latin Tracks Producer of the Year for four consecutive years. Perez has also been awarded ASCAP's Songwriter of The Year 5 times. He has been called by industry leaders, "the Producer, Songwriter with the Midas touch".
Perez and his label Bullseye focus on developing and mentoring the fastest growing segment of the US population – the YLA's (Young Latinos In America). Perez teamed up with the ASCAP (American Not-For-Profit Performance-Rights) Organization and created the Rudy Perez Songwriting Scholarship to help aspiring Latino Songwriters go to college. Perez and his wife, Betsy, reside in Miami FL.
Follow Rudy on Twitter at @RudyPerezMusic and go to his website at rudyperez.com.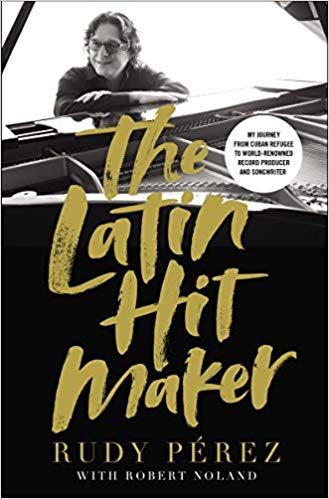 About The Latin Hitmaker: My Journey from Cuban Refugee to World-Renowned Record Producer and Songwriter
For the first time, music legend Rudy Pérez shares his remarkable journey from a poor refugee kid in Miami to composing the greatest hit songs on the world stage. Named the most successful Latin songwriter in history, Rudy Pérez is the creator behind some of the bestselling records of Beyoncé, Julio Iglesias, Christina Aguilera, and IL Divo.
In his one-of-a-kind memoir, Rudy tells about his childhood in Cuba and the heart-gripping visits to his father in prison during the height of the communist revolution. Tracing his family's perilous escape on one of the last Freedom Flights to America, Rudy opens up about the years of poverty and growing up in a crime-ridden neighborhood. These memories contrast with tender moments of dancing to the stereo with his siblings, nodding along to his mother's classical favorites, and swaying to blues melodies with his father. At a young age, Rudy tried his hand at recreating the music he loved, and his talent led him to an unprecedented career with over 300 hit songs.
With years of hard work, ceaseless creativity, and a strong faith, Rudy was the first Latin music artist to win Billboard Producer of the Decade. Looking back over his five-time Grammy winning legacy, Rudy shares little-known stories of faith and behind-the-scenes details of working with stars like Fergie, Jaci Velasquez, Michael Bolton, Simon Cowell, and Sam Moore.
A must-read for every music lover, The Latin Hit Maker is a genuine rags-to-riches story filled with inspiration, fascinating details, and a powerful reminder of God's grace and transforming creativity.
This week's Life of Dad Show is being brought to you by Oak City Greetings.
You need to check out Oak City Greetings and their Sweetheart Card Collection. This set of cards will make your life simpler. Save time, save money and save your backside. How? With their card set that has two of everything. From Birthday cards to Anniversary cards to Valentine's Day cards, you will be prepared for 2 years with this set. For more info go to oakcitygreetings.com.
About The Life of Dad Show
The Life of Dad Show is the multimedia flagship property of the world's largest network for fathers. With 600,000 downloads of its popular podcast and 300,000+ viewers of the Facebook Live show since 2017, The Life of Dad Show has gathered advice, stories and strategies from an unparalleled list of household names, from Shaq to Jim Gaffigan, to Michael Strahan and Mark Hamill, each offering a glimpse into their personal life as a dad. The show airs Mondays and Wednesdays on Facebook Live, YouTube and Instagram TV. The podcast comes out weekly.
Subscribe to The Life of Dad Show on iTunes and leave a review and you could win a Life of Dad prize pack.