Adam Savage, Paul Teutul Jr. and Rutledge Wood are this week's guests for the Life of Dad Show Remix.
This episode of The Life of Dad Show Remix takes a look at three dads who have a knack for creating and building some really cool things. We talk with Adam Savage, Paul Teutul Jr. and Rutledge Wood. These interviews were from previous episodes of The Life of Dad Show and highlights their conversations on fatherhood. Leave a review on iTunes or wherever you download the podcast for a chance to win a Life of Dad prize pack!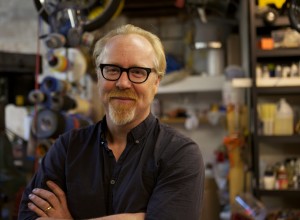 If you ever have watched Mythbusters you know that the show's co-host Adam Savage has a deep passion for science. He and his partner in crime, Jamie Hyneman, along with the rest of the Mythbusters crew created a show that millions of people watched.
Savage is a modern day "Renaissance Man." Not only is he heavily involved in science, but Adam had a love for the arts. In his free time he sculpts and has had his work on display in San Francisco, New York and Charleston, West Virginia.
Adam has done special effects work from notable films and TV shows. He has worked on props for films like Star Wars Episode I: The Phantom Menace, Star Wars Episode II: Attack of the Clones, Galaxy Quest, and Terminator 3.
Even with all the hats that Adam wears he makes sure that he is a devoted father. He has twin sons, which he affectionately calls "Thing 1" and "Thing 2."
Follow Adam on Twitter at @donttrythis.

Motorcycle master Paul Teutul Jr. has been molding metal into shape since the age of 12, when he began his apprenticeship at his father's steel business. He's widely recognized as the chief designer and fabricator of some of the world's most famous motorcycles, as featured in the hit television series American Chopper on the Discovery Channel.
Although Paul Jr. started his career as co-founder of Orange County Choppers, after branching off, he now shares his creativity and unique approach to design with the world through his work at Paul Jr. Designs. Founded in 2010, his new company pushes the limits on creativity beyond just motorcycles, where Paul continues to pursue his passion for building the impossible.
Follow Paul on Twitter at @WhereIsPaulJr and go to his website at pauljrdesigns.com.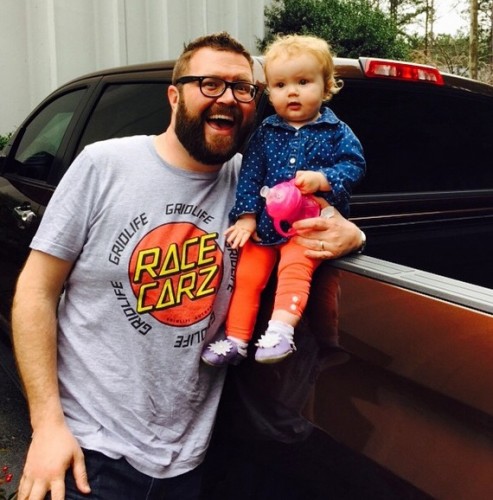 Rutledge Wood's passion for cars and motorsports started at an early age; learning from his father the business of buying, restoring and selling vehicles both new and old. After moving from Birmingham, Alabama to Peachtree City, Georgia in 1995 and completing high school, Rutledge went on to graduate from the University of Georgia with a degree in marketing.
Rutledge's first experience in NASCAR came during his first job in entertainment: traveling with the NASCAR circuit for Country Music Television's mobile marketing activation. Soon after, Rutledge was hired by SPEED TV, (now FoxSports 1) where he worked for 10 seasons covering NASCAR. He was a correspondent for NASCAR Sprint Cup Series pre-race show, NASCAR RaceDay, and has hosted or co-hosted various NASCAR shows and events for Fox Sports, including SPEED Road Tour Challenge, NASCAR Smarts, and NASCAR Live, as well as the annual NASCAR Awards Banquet.
Follow Rutledge Wood on Twitter @RutledgeWood 
For more shows like this check out The Life of Dad Show.