Bruce Matthews, Donald Penn and Mike Golic are this week's guests for the Life of Dad Show Remix.
This episode of The Life of Dad Show Remix takes a look at three dads who have played either on the offensive line or defensive line in the NFL. We talk with Bruce Matthews, Donald Penn and Mike Golic. These interviews were from previous episodes of The Life of Dad Show and highlights their conversations on fatherhood. Leave a review on iTunes or wherever you download the podcast for a chance to win a Life of Dad prize pack!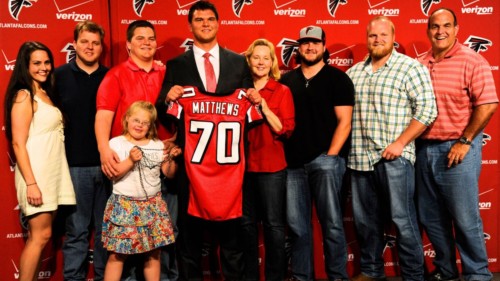 Bruce Matthews has played in more NFL games than any non-kicker in the football league's history. His family has been ever present in the NFL. Now Bruce shares his story in a book about the Matthews family and how eight people over three generations have achieved success in the NFL with Inside the NFL's First Family: My Life of Football, Faith, and Fatherhood.
Bruce's father Clay played for the San Francisco 49ers and his brother Clay Jr was a four-time All-Pro for the Cleveland Browns; and nephew Clay III was a Defensive Player of the Year and Super Bowl champion with the Green Bay Packers. Bruce Matthews may be the best of them all, a fourteen-time Pro Bowler with the Houston Oilers and Tennessee Titans, holder of the all-time consecutive starts record for offensive linemen, and inductee in the NFL Hall of Fame.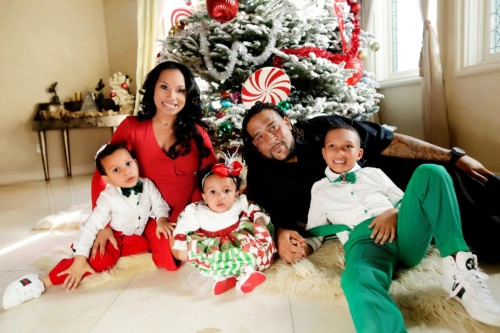 Early in his eight year run with the Buccaneers, Donald Penn was making history. In 2008, he helped lead the offense to 5,456 total yards, the highest single-season total in franchise history and led the offense to 361 points, the second highest team total in team history. Donald had an impressive 2010 season and only surrendered 3.5 sacks for the whole season which guided his way onto the 2011 Pro Bowl roster. After starting for 92 consecutive games for the Buccaneers, it is no wonder that the Oakland Raiders offered him a two year deal after his contract ended in 2014.
In his first season with the Raiders, Donald started all 16 games and even had his third reception and ran it for his second career touchdown. At the end of the 2015 NFL season, Donald has started in 140 consecutive NFL games, an astonishing number. Donald and his wife Dominique have two boys and a baby girl.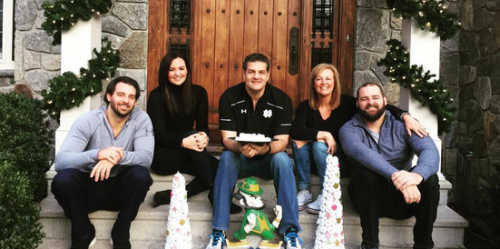 Mike Golic makes up one part of ESPN Radio's weekday morning show Golic and Wingo. Mike used to play in the NFL most notably for the Philadelphia Eagles in his nine year career. When Golic retired he started working for ESPN in 1995 as an NFL studio analyst on NFL 2Night and later on NFL Live and also worked as color commentator for the Arena Football League and ESPN/ABC college football games until the mid-nineties.
In 2016, Golic was inducted into the National Association of Broadcasters Broadcasting Hall of Fame with his Mike & Mike co-host, Mike Greenberg. Golic, along with Greenberg, released Mike & Mike's Rules for Sports and Life which reached number 3 on the New York Times Best Sellers List.
For more shows like this check out The Life of Dad Show.