Omar Epps, Sterling K. Brown and Greg Grunberg are this week's guests for the Life of Dad Show Remix.
This episode of The Life of Dad Show Remix takes a look at three dads who have made a name for themselves in the movies and on TV. We talk with Omar Epps, Sterling K. Brown and Greg Grunberg. These interviews were from previous episodes of The Life of Dad Show and highlights their conversations on fatherhood. Leave a review on iTunes or wherever you download the podcast for a chance to win a Life of Dad prize pack!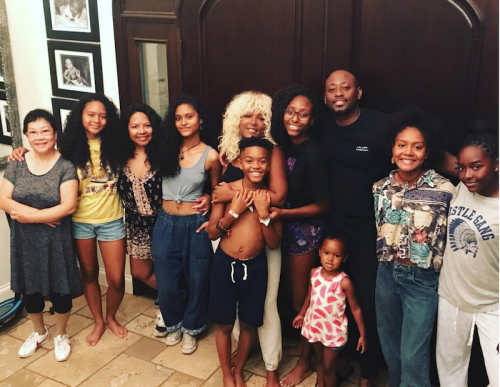 Omar Epps is a highly acclaimed actor who's starred in classic films such as Juice, Higher Learning, Love and Basketball, as well as the blockbuster television series, House. Epps is also a writer, producer, and entrepreneur. He has been married to his wife, Keisha, for over a decade, and he is a dedicated father to his three children.
Follow Omar on Twitter at @omarepps and go to fromfatherlesstofatherhood.org to pick up his book, From Fatherless to Fatherhood! Also catch Season 3 of Shooter on USA.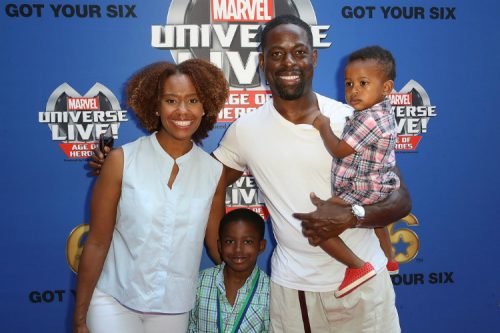 Veteran stage and screen actor Sterling K. Brown most recently starred as prosecutor Christopher Darden in FXs highly-rated television event series The People V. O.J. Simpson: American Crime Story for which he won an Emmy Award. His performance was praised as riveting by Deadline.com and excellent by The Hollywood Reporter. Earlier this year, Brown co-starred alongside Tiny Fey in the feature film Whiskey Tango Foxtrot. He recently wrapped production on Open Road's drama Marshall.
Now he stars in NBCs new dramedy series This Is Us with Mandy Moore and Milo Ventimiglia. A lover of theater, Brown has performed in a variety of staged shows, including the off-Broadway Father Comes Home From the Wars, for which he reprised his role at the Mark Taper Forum in Los Angeles this spring.
He currently resides in Los Angeles with his wife and two children. Follow Sterling on Twitter @SterlingKBrown
Actor, writer, and producer Greg Grunberg is best known for his acting role as Matt Parkman in the award-winning TV series Heroes, and he recently reprised that role in the NBC series Heroes Reborn. He is also known for the role of Pilot Seth Norris on Lost, Agent Weiss on Alias, and Sean Blumberg on Felicity. Grunberg was seen most recently in Star Wars – The Force Awakens, directed by J.J. Abrams. He is also in Paramount Picture's Star Trek Beyond.
Follow Greg on Twitter @greggrunberg 
For more shows like this check out The Life of Dad Show.